Meet One of NCDD's Newest Board Certified Members, Jonathan Goebel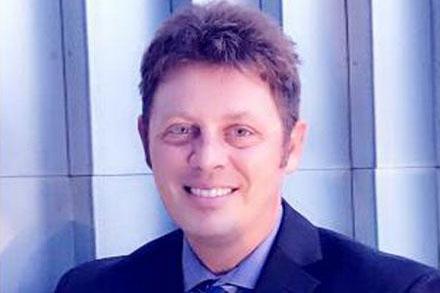 On July 22, 2017 attorney Jonathan Goebel of Phoenix, AZ was awarded Board Certification in DUI Defense by The National College for DUI Defense®, Inc. ("NCDD"). He received this honor at the NCDD Summer Session Conference at Harvard Law School. He achieved his Certification by satisfying the rigorous criteria including passing both the demanding NCDD written and oral exams on DUI laws, DUI defenses, DUI science, DUI testing procedures and DUI defense practice ethics.
After graduating from Pepperdine Law School in Malibu, California, Mr. Goebel relocated to Phoenix, Arizona where he immediately began working as a Deputy County Attorney for the Maricopa County Attorney's Office where he prosecuted hundreds of felony and misdemeanor cases including DUI's. He also worked as an Assistant Attorney General where he prosecuted white-collar fraud and political corruption. He transitioned to private criminal defense where he has had the pleasure of representing hundreds of clients accused of both misdemeanor and felony DUI.
Practicing DUI defense in the State of Arizona where DUI's laws and penalties are among the strictest in the entire United States is a daunting task for a criminal defense attorney. According to Mr. Goebel he was very lucky early on in his criminal defense career to attend some NCDD-sponsored DUI conferences where he learned invaluable pretrial and trial techniques in the field of DUI defense from some of the best DUI defense attorneys in the country. Mr. Goebel was able to incorporate many of these techniques into his own practice and over his career has achieved many favorable results for his clients including: fifteen full acquittals at jury trial (nearly all DUI trials in Arizona are argued to juries), countless cases dismissed due to governmental Fourth, Fifth, and Sixth Constitutional Amendment violations, and hundreds of favorable plea agreements to reduced sentences. Mr. Goebel attributes much of the success in his DUI defense career directly to what he has learned from attorneys at NCDD conferences and materials that they have written, particularly those of NCDD Dean James Nesci from Mr. Goebel's home State of Arizona.
"Becoming NCDD certified is very challenging because of the sheer number of DUI jury trials and motions you have complete (along with the other requirements) within a relatively short period of time to even be able apply to become certified," Goebel said. "Just filling out the extensive application took me several days, and the written exam itself was one of the most challenging I have ever taken, and that includes the Arizona State Bar Exam." He encourages all NCDD general members and other attorneys whom meet the criteria to apply for Board Certification. His advice for all attorneys who are approved to sit for the Board Certification Exam is to go NCDD.com and study the following: "DUI Defense Attorney Quiz"; the "Top 20 Myths of Breath, Blood and Urine Testing" Parts 1 and 2; and "Horizonal Gaze Nystagmus How It Works How to Challenge and Exclude It". They should also be very familiar with Standardized Field Sobriety Tests; all the NHTSA studies regarding Standardized Field Sobriety Tests; and current and past NHSTA DWI Field Sobriety Student Manuals.
Becoming Board Certified in DUI Defense by NCDD has been one of Mr. Goebel's primary professional goals, and he is honored to be a member of the "exclusive fraternity" of whom he believes "to be the very best in DUI defense attorneys in the Country." Jonathan Goebel lives in Scottsdale, AZ with his wife Alyssa Watral Goebel. He is the Managing Attorney of Rosenstein Law Group, PLLC in Scottsdale, Arizona. He can be reached at Jonathan@rosensteinlawgroup or by phone at (480) 248-7666 (office). Learn more about NCDD's Board Certification exam right here.
The NCDD Blog is for our members to comment on matters of general interest in the field of DUI Defense and to ask general questions concerning the topics posted. NCDD does not monitor or control answers from the various lawyers (many of whom are regarded as among the best in the country) who may respond and the answers or comments they provide are solely their own. Responses to questions and comments are not legal advice: they are only the opinions of the lawyer providing the answer or making the comment. No attorney client relationship is formed between the person who posts a question or comment and any attorney who posts an answer or comment. The NCDD Blog is not for the purpose of soliciting legal advice for any specific case and should not be relied upon for that purpose. No lawyer can provide advice for a specific case without far more information than can be included in a blog post. Furthermore, the NCDD Blog is not to be used in any form, for any marketing, advertising or solicitation by any author. If you need legal assistance or advice, consult a lawyer in your state. You can find NCDD member lawyers in your State listed under "Find an Attorney" in the menu to the left or at the top of the page. No opinion expressed by an attorney or other person on the NCDD Blog represents the opinion or views of the NCDD.
FIND AN ATTORNEY
Enter your city, state, or Zip code below to locate a qualified attorney who has demonstrated a commitment to defend those accused of DUI and related crimes.