A Message from the Dean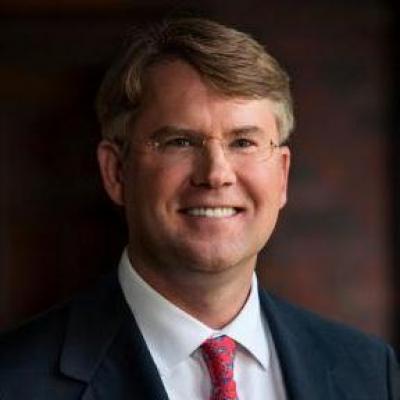 Dean's Message 2020 by Doug Murphy
I stand before you humbled, in awe and inspired. It's such an incredible honor to serve you as the Dean of the National College for DUI Defense. I also stand here before you on the shoulders of giants. My faith, my family, the founding Fellows and members of the NCDD, the Board of Regents and our esteemed executive director Rhea Kirk and her assistant Hunter Shepherd.
"Rise and Shine" & "Bloom Where you are Planted"
Those were two of my dear late Mom's favorite phrases she constantly repeated. Quite frankly, my understanding of the true meaning of these maxims did not fully take shape until I discovered I wanted to be a lawyer when I was 20. When I reflect back on her life, she authentically lived by those words with passion, conviction and joy making the most of every day and situation with an incredible work ethic and determination.
I share these maxims with you for two reasons. One, the NCDD truly provided me a roadmap to "rise and shine" and "bloom where you are planted" professionally. I attribute much of my professional legal development to the education and skills I learned from the many NCDD continuing legal education seminars. I attended my first NCDD Summer Session in 2002. I showed up thinking I knew a lot, but I quickly learned I did not know much and had LOTS to learn. Socrates wrote that true knowledge is to know that you know nothing. Attending NCDD seminars sowed a desire to learn and absorb everything I could about DWI defense and trial tactics. I continued to attend every NCDD seminar I could possibly attend. The Regents and Members of NCDD taught me in the breakout sessions and inspired me to be a better lawyer and person. I made a lot of great friends all over the United States. The knowledge I gained from each NCDD seminar allowed me to return back home and immediately and successfully implement these newly learned skills and knowledge in the courtroom. These skills really allowed me to advance in helping others making a difference in my client's lives by getting their lives back on track. To me, this is the most rewarding part of being a lawyer. This is what motivates me every day to improve my skills knowing that the intensity of my efforts will significantly impact my clients and thier family. It is a truly awesome responsibility to have someone trust their future and family to you. When you truly care about someone, you will go to great lengths and do everything within your power to protect them. I am indebted to the National College for DUI Defense for providing me the tools, knowledge and relationships where I can test ideas with the sharpest minds and best trial lawyers in the United States—the members of the NCDD. An equally unexpected gift of NCDD has been the camaraderie of like-minded and hearted lawyers who share the same goals of helping others through triumph and travail. Since I joined the Board of Regents 11 years ago, it has been my time to give back and generously as has been given to me. I look forward to continuing my part in helping the next generation reap the benefits of NCDD to learn and hone their skills so that they can increase their ability and effectiveness in helping others.
The second reason I share these two maxims with you is because we are living and practicing law in the most uncertain and trying times of our lives through a pandemic. As lawyers, we are here together for a greater purpose of helping others. The pandemic is causing us to adapt in every way of our lives and legal practice. The pandemic is a test of what type of character we possess. The pandemic is also an opportunity for us to adapt to meet the needs of our time and help others. Leonard Ravenhill once said that "[t]he opportunity of a lifetime must be seized during the lifespan of the opportunity."
The NCDD Board of Regents is adapting to the needs of our time by creating more opportunities and avenues for those interested in helping others and becoming more involved in the NCDD by clicking on the "become a leader" button on the NCDD website homepage https://www.ncdd.com/about-the-ncdd/leadership/become-a-leader. We are adapting our education by providing more virtual learning until such time that we can safely reconvene in person.
It is my fervent hope that we use this pandemic as a catalyst to be a change-agent for meaningful criminal justice reforms. This is our opportunity for ALL of us to "rise and shine" and "bloom where we are planted" within our national, state and local bar organizations to protect the Constitutional guarantees of the right to a FAIR trial and continue helping others. We can and will overcome these obstacles created by the pandemic through the resiliency of the American spirit with grit and determination to succeed.
Yours very truly,
- Doug Murphy