A Message from the Dean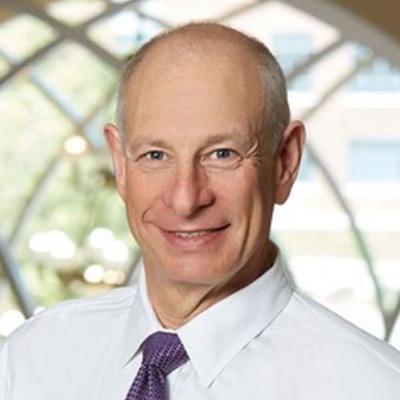 Dean's Message 2022 by Andrew Mishlove
Thank you for what is the greatest honor of my professional life, the opportunity to serve this College as Dean for the 2022-2023 term. Thank you to Dean Emeritus Don Ramsell for so many years of service, taking the reins and strengthening our College in so many ways.
Politics and justice are rarely a good combination. In the 1980s drunken driving became a political crime. We witnessed a well-financed, largely successful effort to curtail basic civil liberties and due process of law, all in the name of highway safety. While we all agree that drunken driving is dangerous and should be deterred, little was done to address the fundamental problem of society's glorification, and simultaneous demonization of alcohol and drug addiction.
We witnessed the erosion of basic standards of justice. The rules of evidence were relaxed to allow junk science in DUI prosecutions. Constitutional protections against unreasonable search and seizure, the right to counsel, and even the presumption of innocence are under attack.
In 1994, ten persons met in Chicago and founded the National College for DUI Defense. Those of us who practice in this area of law all owe a debt of gratitude to our founders. They enlisted their colleagues and soon one hundred persons contributed $1000.00 each (a lot of money) and the NCDD started operations. Today we are one of the premier legal educational institutions in the world. Our curriculum is deep and broad, of value to a new practitioner as well as the most experienced and educated. We offer courses that range from analytic chemistry to social science, from constitutional law to the fine art of trial advocacy. Almost everyone who comes to the NCDD also says that they learn as much networking with colleagues as they do in our sessions.
Many people contributed their time and money to make our College a success. Through their efforts, our motto, Justice Through Knowledge, is realized in courtrooms every day. The NCDD has changed my career and the careers of so many. As my mentor James Shellow once told me, "There is always room at the top." That is where we want every member of our College to be: at the top. There were bumps in the road along the way. Nothing made by human hands is perfect, and we always strive to be better. So, I have set five goals for my term:
First, we will promote diversity in our College. Our profession is more diverse than our College, and we all benefit from interacting with many different people. Our College is committed to advancing diversity in our membership, faculty, staff, and Board.
Second, we will be inclusive. There will be opportunity for every member who wants to be more involved in the College. Our task forces, for example, will provide a vehicle for any interested member to be active in publishing articles and teaching.
Third, our curriculum will continue to evolve and excel. We will offer everything from conferences that survey all aspects of our practice, to intensive courses on analytic chemistry and trial advocacy. I am a firm believer that no matter how expert we become, we must all still practice our basic skills; just as the finest virtuoso musician must still practice basic scales. Our College will always strive to present everything from basic training in drunk driving defense to cutting edge perspectives on the social science of trial advocacy. We will offer technical training ranging from police academy field sobriety testing to forensic laboratory mass spectrometry.
Fourth, we will welcome all practitioners. No one should be turned away from our courses for financial reasons. We are not there yet, and we must get there soon. The fact is that that our scholarship foundation is underfunded, and all of us who are able should dig into our pockets and give. If you can afford to give $1000.00 to the NCDD Foundation, please do it today. When you pay your dues or sign up for a seminar, please give a little extra to the Foundation! This is a goal that we must meet. I urge you to all to help. And yes, my firm gave $1000.00 in July. Please help!
Finally, we will embrace the future! We have so many new, young, energetic, talented members. We have rewritten our bylaws to allow for new leadership. We will embrace the idea that not only are we a resource to our newest members, but they are also the most valuable resource to the College.
Our immediate projects include our mainstay courses that continue to thrive: the Winter Session, which will next be in San Diego, focusing on homicide cases; in the Spring, MSE in New Orleans, with the "mock" trial that is always a revelation; in Autumn, Las Vegas, the nation's largest conference in our field, where we may learn about a wide variety of the latest developments; and of course, our famous Summer Session, which has historically taken place at the Harvard Law School. We will have a Summer Session in 2023, and we hope to be back at our summer home. It will be our deepest dive yet into the fine art of DUI defense.
In addition to these four courses, we will continue to produce SFST training, ARIDE training, and my personal project, Serious Science, Blood Analysis and Trial Advocacy, a very intensive course.
One new project is our monthly webinar series, produced by our members. Each month one of our task forces will produce a webinar on their topic, free to membership. And, do not forget our monthly articles, blog pieces, the discussions on our listserve, and our incredible online virtual library!
So, thank you to our Founders, thank you to every Regent and Dean who has nurtured our College and brought it to this very successful position. Thank you to each and every member who supports our College. I am humbled and just a little bit intimidated at the honor and responsibility of the office of Dean. I promise to work my heart out for you all.
Thank you,
Andrew Mishlove