A Message from the Dean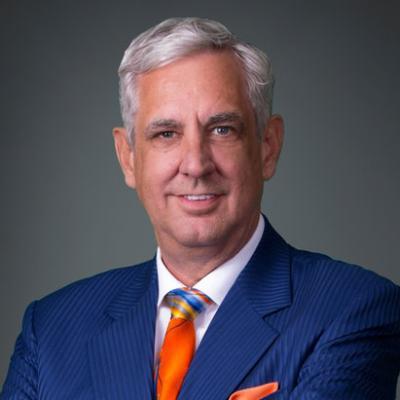 Dean's Message 2021 by Donald Ramsell
It is with great honor and humility that I accept this opportunity to serve you, the members, as President and Dean of the National College for DUI Defense.
I would be remiss if I did not point out the tremendous work of Dean Emeritus Doug Murphy, who was able to successfully steer the National College through the past year while the entire world was thrown into disarray.
The National College for DUI Defense was founded in 1995 upon a tradition of excellence. While the offense of drunk driving had been in existence since as far back as the invention of the automobile, before the 1980s DUI and DWI was handled primarily by traffic lawyers (where DUI was the most serious offense) or by criminal lawyers (where DUI was one of the least serious offenses that they handled). Then a national effort was launched to increase the penalties associated with drunk driving. A need for an attorney who specialized in this ever-complicating field arose.
In 1983 a national seminar sponsored by the ABA was held. The presenters included Don Nichols, Larry Taylor and Reese Joye, as well as scientific experts in the fields of blood and breath-alcohol analysis.
The success of that seminar led to a series of seminars held across the country in 1986. I attended one of those seminars in Florida. It was during this same time that I opened my own firm in Chicago devoted to DUI defense.
In 1994 a group of attorneys met in Chicago and the National College for DUI Defense was founded. That group included:
William C. Head (Atlanta, GA)
Douglas Cowan (Seattle, WA)
Lawrence Taylor (Los Angeles, CA)
John Henry Hingson (Portland, OR)
Reese Joye (Charleston, SC)
Phil Price (Huntsville, AL)
James Farragher Campbell (San Francisco, CA)
Gary Trichter (Houston, TX)
Flem Whited (Daytona Beach, FL)
John Tarantino (Providence, RI)
The purpose of creating NCDD was twofold. First and foremost, improving the education and skills of the practitioner. Second, providing a venue for communication and fraternity among practitioners nationwide.
Today, the mission statement of the college is to provide advance level training to practitioners, to share ideas and thoughts among our peers, and protect the rights of all of those individuals who are accused of impaired driving. Our purpose today can be summed up by our association's motto:
Justice Through Knowledge
In 1999 I discovered the National College like so many of you – through the internet. I became a member and attended my first NCDD seminar later that year at the grounds of Harvard law school.
The NCDD summer session was a mind opening, and life altering event for me. I met attorneys who spoke the same language as me. They were willing to freely share their thoughts, techniques, and information to make one stranger who signed up for a class, a better dui attorney. Everyone was welcomed into the fold.
So it is with great thanks to following past deans, called fellows, that i thank them for what they did then and for what they have continued to do for the members of NCDD ever since. They are:
Reese Joye (RIP)
Victor Pellegrino (RIP)
Larry Taylor
Doug Cowan
Phil Price
Flem Whited
James Farragher Campbell
Vic Carmody
Gary Trichter
Jess Paul
Tommy Kirk
Ed Fiandach
Les Hulnick
Barry Simons
Steve Oberman
George Bianchi
George Stein
Troy McKinney
Peter Gerstenzang
Steve Jones
Lenny Stamm
Jim Nesci
Mike Hawkins
Bill Kirk
Paul Burglin
and now Doug Murphy
When you see theses giants of our profession don't be surprised that before you can even say hello, they will have their hands extended to shake yours and greet you like a long-lost friend.
Back in 1999 there was around 200-250 members of the College. Now we have almost 1,500. And our members stretch as far as South Africa and Canada. In sum, we are the largest and greatest association of attorneys devoted to the field of impaired driving defense.
While the size of the College has changed, and the way we serve the members has progressed, the idea of teaching others and sharing our ideas has not. Collegiality and friendship remains the backbone of the college.
The Board of Regents cannot wait to meet with you again at one of our in-person events.
NCDD is proud to point out that our executive board reflects our strive for diversity. We have:
Andrew Mishlove Wisconsin
Virginia Landry California
Mimi Coffey Texas
Doug Murphy as Dean Emeritus.
Our committees remain strong. Our Amicus Committee has filed briefs in many state courts as well as before the united supreme court on numerous occasions. The brief we filed in Missouri v. Mcneely was referenced in the majority opinion and had a significant effect on that favorable ruling. Presently we are celebrating the SCOTUS decision in the case of Lange v. California.
The remaining members of the Board include:
David Katz - Parliamentarian
Joe St. Louis – Webinars
Bell island – Listserve, Virtual Library and Blogs
John Hunsucker – Social Media
And Bruce Edge – Finance Committee
Together this Board will be bringing the members training in NHTSA ARIDE, NHTSA field sobriety testing, blood alcohol testing, drug-recognition training, trial techniques, and breath testing.
It will be an exciting year and I am looking forward to it.
My last thought: if you see me at a seminar, I will attempt to do what the others before me did so well; I will extend my hand and welcome you to your next best home for the rest of your career – the National College for DUI Defense.
Thank you and be well.