A Message from the Dean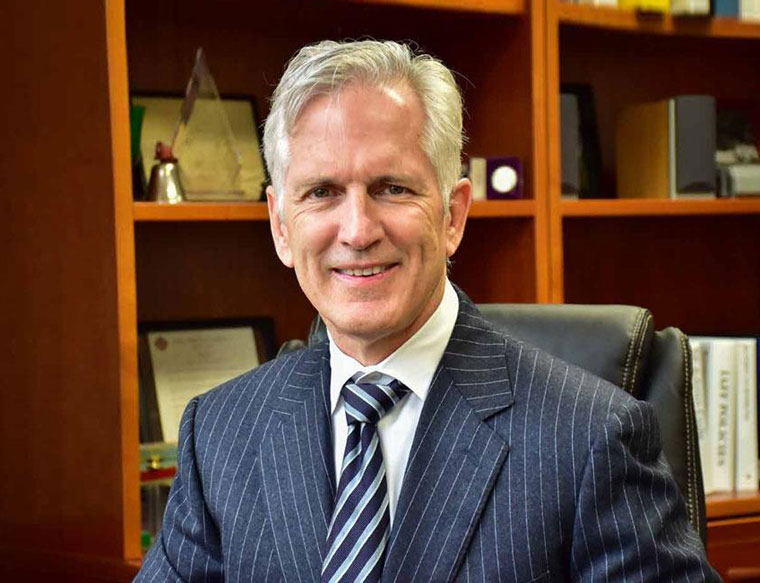 Dean's Message 2019 by Paul Burglin
"Justice through knowledge."
This has been the core mission of the NCDD for 25 years. Our mission has been achieved through national seminars, focused training on science and trial advocacy, a virtual forensic library of peer-reviewed articles, motions, briefs, opening statements, and closing arguments, and a listserve for members to exchange ideas and get answers to questions from a bevy of experts.
Why did our Founders establish this organization? They did so because they recognized that people from every walk of life are accused and charged with DUI; that the majority of these people are good and honest citizens with no prior criminal record; that people can only get convicted of DUI if jurors accept the opinions of police officers and government witnesses; and that they saw a need for specialized training for lawyers so they can provide competent legal counsel to protect their rights.
The need for this training expanded over the years as judicial decisions and new laws continued to encroach upon constitutional rights. Police were permitted to make warrantless stops of drivers without reasonable suspicion or probable cause; they were allowed to enter homes without warrants; allowed to extract blood from suspects without warrants; and permitted to question suspects without first advising them of their Miranda rights or allowing them to speak to an attorney.
So this has been our mission. But what has not been our mission? It is not to defend the indefensible. Despite our name, we do not defend DUI. We defend persons accused of committing the crime of DUI. We are not advocates of drunk or drugged driving. We provide a vital and imperative "check and balance" against government overreaching, government incompetence, opinions without foundation, and malfeasance and misfeasance in government labs.
A DUI suspect in our office is no different than a DUI suspect being treated in an emergency room. Yet doctors and nurses are not faulted for rendering aid to a DUI suspect. Indeed, they would be subject to professional discipline if they failed to do so, including the loss of medical privileges and their medical license. So why are we criticized by the public for providing the legal defense the law requires of us?
Because in too many instances we have only done half our job. When a doctor or nurse treats a motorcyclist for injuries, he or she not only sews the patient up but counsels him or her to wear a helmet. An oncologist doesn't just treat cancer, but admonishes patients to stop smoking and offers nicotine patches and therapy suggestions. Our reputation, on the other hand, has been to make light of the offense and offer suggestions on how to avoid detection. We post messages on Facebook that warn of DUI checkpoints, and we boast of getting people off despite high alcohol test results. At times we engage in excessive drinking and make indiscreet comments about how we make a living.
We spend a lot of time educating lawyers about framing issues for jurors, but the framing of issues needs to begin before jurors ever receive a summons for jury duty. We have failed miserably at public relations in terms of what we do and why we do it. We must cultivate a reputation for deterring DUI and helping clients avoid recidivism. We must be sensitive to victims and their families in both what we say to the media and how we comport ourselves in and around the courthouse.
The first paragraph of Justice Alito's majority opinion Birchfield v. North Dakota says, "Drunk drivers take a grisly toll on the nation's roads, claiming thousands of lives, injuring many more victims, and inflicting billions of dollars in property damage every year." A California Court noted a legislative finding in People v. Thompson that "driving while under the influence of alcohol or drugs continues to pose a substantial danger to public health and safety, injuring over 65,000 people per year and killing an additional 2,400." This is real my friends, and the most liberal juror wearing sandals to Court hates drunk drivers.
So what can we do?
First of all, recognize that when these people come to see us they are at one of their lowest bottoms. They have just spent a night in jail and they are facing some serious consequences as a result of their arrest. You have a tremendous opportunity to reach them at this point. Do a little probing. Ask them if they feel they have a problem with alcohol. Ask if their spouse has ever complained about their drinking. Talk to them about their children and how they want to be present for them. Point out that if eating bananas got them into this kind of trouble, they would just stop eating bananas. If they tell you they rarely drink, ask them if they have ever blacked out from drinking? Ask them if when they do drink, they lack control over how much they drink. If you still get resistance to treatment suggestions such as A.A. meetings, out-patient or residential programs, let them know that getting treatment will help them with the judge and prosecutor.
What you will get in return for helping people recover from the disease of alcohol and addiction will amaze you. You will get cards and notes that warm your heart. I received a letter last year from a woman who came to see me after her second DUI arrest. She told me that she got angry inside when I spoke to her about alcoholism and urged her to go to A.A. meetings, and that she didn't even want to shake my hand when she left my office. But she said she went to a meeting that night and went to 90 more of them in the following 90 days. She said she came to realize that she had been an alcoholic since the age of 13, and that all of her problems were related to drinking. She said she still goes to meetings, sponsors other women in the A.A. fellowship, and that she going to be getting licensed as a counselor so she can help others. She said she was sorry for having been angry and not friendly toward me. It brought tears to my eyes to think about how I had helped her with some simple words, and the domino affect her recovery will have for others.
Last month one of my clients committed suicide. I have been a lawyer for 34 years and I have had 9 to 10 clients that I know of take their lives. I have probably had 1000 clients reoffend. These were missed opportunities. We cannot save them all, but we can save some, and if we save just one we have made a difference.
So as we embark on this new year, let us do three things:
Let us learn and share with our colleagues;
Defend and mentor our clients; and
Foster and encourage recovery and understanding in our communities.
We are all in this together!
- Paul Burglin