Breath Testing Instruments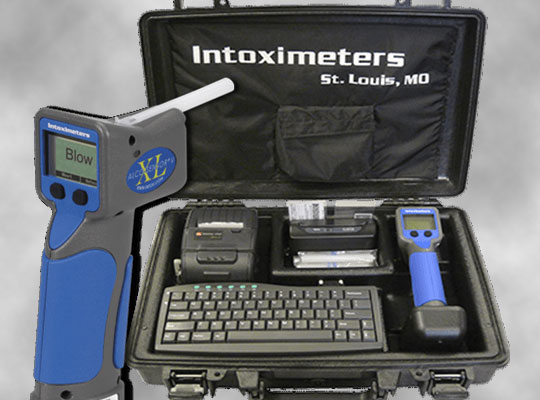 Evidential Breath Testing. An individual suspected of DUI is often required to submit to evidential breath testing administered by law enforcement officers. Evidential breath testing devices produce printouts that are generally admissible as evidence in a court of law. Evidential Breath Testing devices on the National Highway Traffic and Safety Administration's conforming products list (CPL) are the only devices which may be used to conduct alcohol confirmation tests under 49 CFR Part 40.
At a minimum, NHTSA requires that all evidential breath test instruments:
Provides a printed triplicate result (or three consecutive identical copies of a result) of each breath test;
Assigns a unique number to each completed test, which the BAT and employee can read before each test and which is printed on each copy of the result;
Prints, on each copy of the result, the manufacturer's name for the device, its serial number, and the time of the test;
Distinguishes alcohol from acetone at the 0.02 alcohol concentration level;
Tests an air blank; and
Performs an external calibration check.
There are a multitude of instruments currently in use throughout the United States. Some states even employ multiple instruments depending on jurisdiction. While the science behind these instruments is generally the same, each machine has unique functions, capabilities and limitations.
Below you will find pages dedicated to some of the most common instruments currently being used by law enforcement nationwide. For more information about specific breath test instruments currently in use, contact a State Delegate today or visit our Virtual Forensic Library.