Yes Board Certification is Right for You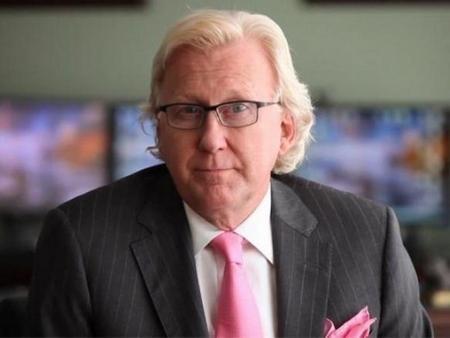 I image that not everyone believes that Board Certification is right for them or may be concerned with whether it would be recognized in their home state. NCDD asked Board Certified Attorney Bruce Edge, what he thought about this. Here's what he had to say:
"The Oklahoma Bar Association does not recognize a 'specialist' and does not allow anyone to advertise as one. I can say I am the only Board Certified Attorney in Tulsa according to the American Bar Association guidelines. The National College for DUI Defense is the only organization in the State who has recognition that can be mentioned in this manner.
Obviously, this was a factor in my decision to take the exam, but I also wanted to prove to myself that I was knowledgeable enough to dedicate my practice to full time DUI Defense—not just paper shuffling but actual defense. Since I have taken the exam, there have been 'wanna be' certifications and recognitions that are offered by other entities. These are very limited, and maybe even unethical or illegal in that the attorney cannot advertise "specialist" status to their clients and is attempting to bolster or mislead their qualifications in the value attributed to such recognition. They seem unnecessary, especially when real board certification status is available through NCDD.
The first requirement for me was to demonstrate that I was a trial attorney. I needed the numbers to be able to sit for the exam. After crossing that initial hurdle, months of study and preparation lay ahead. It was an arduous task but well worth the effort. It has been a continuing source of pride for me and assurance to my clients.
I have two boys and when they were young and practicing sports, I always told them if they wanted to excel they should practice with whomever they thought was the best. I feel by taking and passing the exam, I am able to associate and practice with the best!"
Bruce decided the hard work paid huge dividends in pride, recognition, happy clients and wonderful relationships with other hard working and dedicated DUI warriors. Are you willing to do what it takes? If so, please consider taking the exam or talk to another Board Certified attorney today! Learn more about NCDD's Board Certification Exam right here.
The NCDD Blog is for our members to comment on matters of general interest in the field of DUI Defense and to ask general questions concerning the topics posted. NCDD does not monitor or control answers from the various lawyers (many of whom are regarded as among the best in the country) who may respond and the answers or comments they provide are solely their own. Responses to questions and comments are not legal advice: they are only the opinions of the lawyer providing the answer or making the comment. No attorney client relationship is formed between the person who posts a question or comment and any attorney who posts an answer or comment. The NCDD Blog is not for the purpose of soliciting legal advice for any specific case and should not be relied upon for that purpose. No lawyer can provide advice for a specific case without far more information than can be included in a blog post. Furthermore, the NCDD Blog is not to be used in any form, for any marketing, advertising or solicitation by any author. If you need legal assistance or advice, consult a lawyer in your state. You can find NCDD member lawyers in your State listed under "Find an Attorney" in the menu to the left or at the top of the page. No opinion expressed by an attorney or other person on the NCDD Blog represents the opinion or views of the NCDD.
FIND AN ATTORNEY
Enter your city, state, or Zip code below to locate a qualified attorney who has demonstrated a commitment to defend those accused of DUI and related crimes.