Why I Became Board Certified by Don Ramsell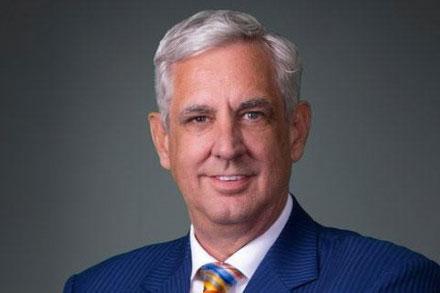 Donald Ramsell is one of the most vocal and well known of our Board Certified members. As a Regent for the NCDD, he knew that the Certification Exam would be tough, but he had no doubts he could pass it! Have you mastered the subject? If so and are thinking about taking the exam, here's what Don wants you to know:
"There are several reasons why I became board certified. Knowing that only 50 or so attorneys in the world are so certified, I wanted to establish my position as a top attorney in the field of DUI defense amongst my peers. No one can argue with my qualifications after having earned the highest recognition in our field: this one can't be bought and you can only be certified if you are a proven trial attorney. Second, I felt that this would be the ultimate test of my knowledge in the law that I have made into my lifelong career. Finally, board certification is something that I can be personally proud of – and so too can my family and my friends."
Become part of the proud and growing list of men and women who are Board Certified by the NCDD!
Don Ramsell is Board Certified by NCDD and a member of the Board of Regents. Learn more about Don right here. Learn more about NCDD's Board Certification Exam, the only ABA approved Board Certification exam in the area of DUI defense, right here.
The NCDD Blog is for our members to comment on matters of general interest in the field of DUI Defense and to ask general questions concerning the topics posted. NCDD does not monitor or control answers from the various lawyers (many of whom are regarded as among the best in the country) who may respond and the answers or comments they provide are solely their own. Responses to questions and comments are not legal advice: they are only the opinions of the lawyer providing the answer or making the comment. No attorney client relationship is formed between the person who posts a question or comment and any attorney who posts an answer or comment. The NCDD Blog is not for the purpose of soliciting legal advice for any specific case and should not be relied upon for that purpose. No lawyer can provide advice for a specific case without far more information than can be included in a blog post. Furthermore, the NCDD Blog is not to be used in any form, for any marketing, advertising or solicitation by any author. If you need legal assistance or advice, consult a lawyer in your state. You can find NCDD member lawyers in your State listed under "Find an Attorney" in the menu to the left or at the top of the page. No opinion expressed by an attorney or other person on the NCDD Blog represents the opinion or views of the NCDD.
FIND AN ATTORNEY
Enter your city, state, or Zip code below to locate a qualified attorney who has demonstrated a commitment to defend those accused of DUI and related crimes.