Why Everyone Should Apply for NCDD Board Certification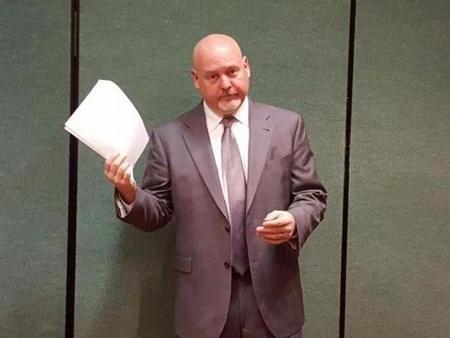 NCDD Members:
Summer Session 2017 was a wonderful time of learning from some of the best in our business as well as finding and fostering new friendships. For those of you who missed it, we are pleased to announce that two of our esteemed members, John Goebel from Phoenix, Arizona and Brad Williams from Conway, Arkansas, became Board Certified in DUI Defense! Congratulations from all of us at NCDD.
If you haven't been to Summer Session, the incoming Dean of the College gives a "Dean's Address" and this year I had the privilege of delivering that address and discussed one of NCDD's greatest accomplishment and contributions to the practice of law, Board Certification.
"I want to talk next about a subject that is dear to my heart. Board Certification. In 2004, through the extensive efforts of Fellows James Campbell, Jess Paul and Steve Oberman, the American Bar Association approved certification of DUI Defense as a specialty, with the National College for DUI Defense as the sole authorized certifying body. For the last decade and a half, the College has administered the ABA-approved board certification program. For the last (6) years, I have served as Chair of the Board Certification Committee. I can share with you that the exam is difficult, as it should be. But everyone in this room is capable of passing it if you set your mind to it and prepare for it. Even the process of preparing for the exam will make you a better lawyer, as it will allow to identify those areas where you are proficient, and those areas where you need to focus on learning more in depth. I encourage everyone here to apply."
If you haven't thought about it, apply. If you've been thinking about it apply right now! Deadlines for applications are firmly set for August 31, 2017 and can be found at right here.
Michael Hawkins is the current Dean of the National College for DUI Defense and past chair of the Board Certification Committee. Mike practices in Atlanta, GA and is Board Certified by NCDD. Learn more about the only ABA approved Board Certification Exam in the area of DUI defense right here.
The NCDD Blog is for our members to comment on matters of general interest in the field of DUI Defense and to ask general questions concerning the topics posted. NCDD does not monitor or control answers from the various lawyers (many of whom are regarded as among the best in the country) who may respond and the answers or comments they provide are solely their own. Responses to questions and comments are not legal advice: they are only the opinions of the lawyer providing the answer or making the comment. No attorney client relationship is formed between the person who posts a question or comment and any attorney who posts an answer or comment. The NCDD Blog is not for the purpose of soliciting legal advice for any specific case and should not be relied upon for that purpose. No lawyer can provide advice for a specific case without far more information than can be included in a blog post. Furthermore, the NCDD Blog is not to be used in any form, for any marketing, advertising or solicitation by any author. If you need legal assistance or advice, consult a lawyer in your state. You can find NCDD member lawyers in your State listed under "Find an Attorney" in the menu to the left or at the top of the page. No opinion expressed by an attorney or other person on the NCDD Blog represents the opinion or views of the NCDD.
FIND AN ATTORNEY
Enter your city, state, or Zip code below to locate a qualified attorney who has demonstrated a commitment to defend those accused of DUI and related crimes.