Why Board Certification is Worth Pursuing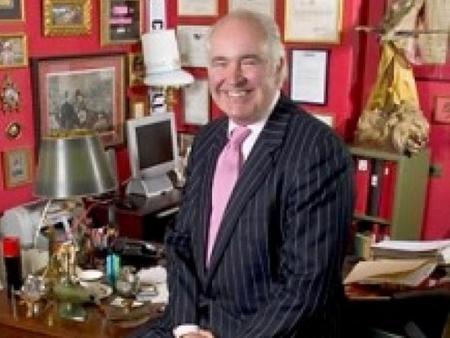 Professional certification has been recognized for some time in a number of professions, especially in the medical field.
Traditionally, a person is certified as being competent to perform specialized services or tasks. This designation is usually conferred upon an individual after he or she has completed a program of study, passed an examination, and demonstrated exceptional skill in the performance of work experience in the related field.
Several years after the formation of the College, a number of us concluded that, if the College was to become the national authority for DUI education, as we envisioned it would, then we were perfectly situated to bestow Board Certification in DUI Defense. Such designation did not exist at that time anywhere in the country. It took many years of dedicated work by the members of the original Certification Committee as well as the entire Board of Regents to turn this dream into reality. Now we bestow, under the recognized approval of the American Bar Association, Board Certification in DUI Defense. No other such certification exists.
Why would one choose to become certified? Some may think certification provides a competitive edge over other non-certified peers or colleagues. While this may be true, it should not be the primary reason for seeking certification.
In my opinion, attaining Board Certification keeps the serious defense attorney in top form and up to date with the law in this difficult area of criminal defense. It separates that defender from those who dabble in these cases. Prospective clients can see and measure the difference it makes with such an attorney at their side. And, certification links an attorney with the very best and dedicated defenders in the country. Put simply, certification makes one a better lawyer.
I encourage all who may be interested to focus on pursuing this high achievement . You will not forget nor ever regret undertaking this quest. We are all with you and want you to succeed. James Farragher Campbell is Board Certified by NCDD, past Dean of NCDD, and a current Fellow to the College. Learn more about NCDD's Board Certification Exam right here.
The NCDD Blog is for our members to comment on matters of general interest in the field of DUI Defense and to ask general questions concerning the topics posted. NCDD does not monitor or control answers from the various lawyers (many of whom are regarded as among the best in the country) who may respond and the answers or comments they provide are solely their own. Responses to questions and comments are not legal advice: they are only the opinions of the lawyer providing the answer or making the comment. No attorney client relationship is formed between the person who posts a question or comment and any attorney who posts an answer or comment. The NCDD Blog is not for the purpose of soliciting legal advice for any specific case and should not be relied upon for that purpose. No lawyer can provide advice for a specific case without far more information than can be included in a blog post. Furthermore, the NCDD Blog is not to be used in any form, for any marketing, advertising or solicitation by any author. If you need legal assistance or advice, consult a lawyer in your state. You can find NCDD member lawyers in your State listed under "Find an Attorney" in the menu to the left or at the top of the page. No opinion expressed by an attorney or other person on the NCDD Blog represents the opinion or views of the NCDD.
FIND AN ATTORNEY
Enter your city, state, or Zip code below to locate a qualified attorney who has demonstrated a commitment to defend those accused of DUI and related crimes.