Why Board Certification is Right For You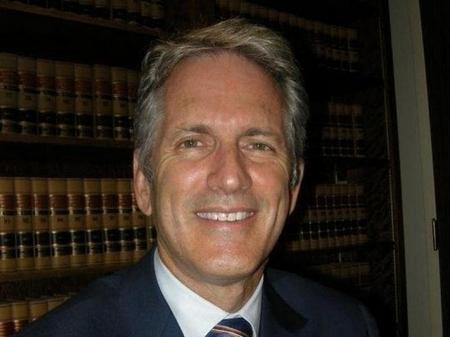 A couple of weeks ago, Regent Paul Burglin gave an excellent presentation for the California DUI Lawyers Association at their annual DUI Seminar in San Francisco and his Board Certification clearly was a factor in having him be the first speaker. Paul's humor, motions materials and teaching technique were unique and even included a "hose"! You'll have to ask him about that
Paul gave NCDD information to share with you about board certification since our deadline for the upcoming exam is August 31st!
"Only serious DUI defense lawyers are members of the National College for DUI Defense (NCDD), and of its approximately 2,000 members less than 60 have attained its preeminent "Board Certification" distinction. This is an elite group of DUI defenders and the reason I sat for the exam is I wanted to be one of them.
For the past ten years, I have been proud to say "I am Board Certified in DUI Defense by the NCDD, as recognized and approved by the American Bar Association (ABA)." Eligibility for certification requires significant and documented jury trial and law and motion experience, and recommendations from peers and trial judges who have observed the lawyer in court. The exam is challenging to even the most experienced DUI defense attorney, consisting of multiple choice, essay writing, and oral argument before a three-judge appellate panel.
When a citizen is arrested, charged with driving under the influence and their future is at stake, they don't mind paying a higher fee for an attorney Board-Certified by the NCDD."
Paul Burglin is Board Certified by NCDD and member of the Board of Regents. To learn more about NCDD's Board Certification Exam, click here.
The NCDD Blog is for our members to comment on matters of general interest in the field of DUI Defense and to ask general questions concerning the topics posted. NCDD does not monitor or control answers from the various lawyers (many of whom are regarded as among the best in the country) who may respond and the answers or comments they provide are solely their own. Responses to questions and comments are not legal advice: they are only the opinions of the lawyer providing the answer or making the comment. No attorney client relationship is formed between the person who posts a question or comment and any attorney who posts an answer or comment. The NCDD Blog is not for the purpose of soliciting legal advice for any specific case and should not be relied upon for that purpose. No lawyer can provide advice for a specific case without far more information than can be included in a blog post. Furthermore, the NCDD Blog is not to be used in any form, for any marketing, advertising or solicitation by any author. If you need legal assistance or advice, consult a lawyer in your state. You can find NCDD member lawyers in your State listed under "Find an Attorney" in the menu to the left or at the top of the page. No opinion expressed by an attorney or other person on the NCDD Blog represents the opinion or views of the NCDD.
FIND AN ATTORNEY
Enter your city, state, or Zip code below to locate a qualified attorney who has demonstrated a commitment to defend those accused of DUI and related crimes.