What It Means to Be Board Certified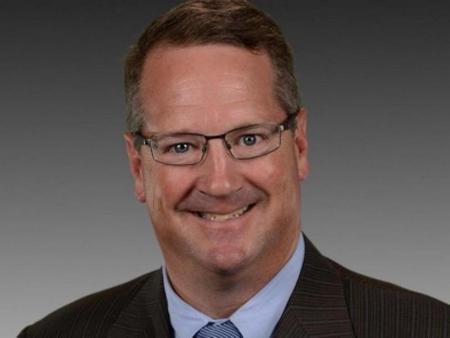 Board Certification as a DUI Defense Specialist through the National College of DUI Defense is the most meaningful and significant professional development in my DUI Defense Practice. I am one of only two (2) lawyers practicing in New Hampshire with the designation and one of only (3) three practicing in Massachusetts with the designation. Prospective clients, colleagues and friends ask me, "what does the Board Certification mean?" I tell them that following a rigorous and thorough application process I was deemed worthy of being tested by the very best DUI Defense Lawyers in the Country to determine whether my DUI Defense skills were equal to those of the best lawyers in this highly specialized field. I appreciated the fact that the College required proof of at least sixty (60) contested DUI matters over a three (3) year period and verified the same with certified copies of Court Dockets. I pride myself on not being a "plea escort" service and finally a fringe benefit of trying so many cases emerged. I began to realize how many cases I actually bring to verdict, as compared to other lawyers, and how often I was successful on some very difficult cases. It was also rewarding to ask for, and receive, approving recommendations from six (6) separate Judges, three from each of my practice jurisdictions, all of whom had presided over dozens of my DUI trials.
The preparation for the Board Certification exam was very much like preparing for the Bar Exam and I did not take it lightly. I was forced to read Garriott's Medicolegal Aspects of Alcohol cover to cover so that my understanding of the science of alcohol absorption, elimination, impairment, chemical testing and technology was more than just functional, it was exceptional. I am a trial lawyer, so most of my work is done before juries of six or twelve or a single Judge, and therefore I do not handle appeals all that often. I was not only tasked with researching and drafting a quality appellate brief, I also argued my brief before "the Court" the panel of Judges consisting of current and past Regents of the National College of DUI Defense, all titans of DUI Defense from across the Country. I have argued briefs before the highest Courts in each of my jurisdictions, this was no less stressful, taxing and exhilarating. The multiple choice and essay exam was flat out difficult and exhausting and you'll need to bring your knowledge of the law, trial tactics and ethics. Lastly, I knew I was in good company when I sat for the Board Certification in Florida in January 2010 and was joined by a small group of highly respected and successful attorneys. We all passed (although we didn't know for a few months) and went on to enjoy a wonderful Winter Meeting aboard a Caribbean Cruise. The Board Certification process solidified my relationship with some wonderful lawyers and led to other positive professional educational developments in my practice over the years.
I know many highly skilled DUI Defense Lawyers in my two jurisdictions who are not members of the College and have obviously not pursued ABA approved Board Certification through the NCDD. I do not understand why any quality DUI Defense lawyer would not join the College and seek Board Certification. In terms of marketing and reputation, Board Certification is my most important professional designation that immediately separates my practice from literally hundreds of other competitors. Board Certification adds legitimacy, luster and distinction to any DUI Defense practice. It has with mine.
Michael Bowser is Board Certified by the National College for DUI Defense and practices in both Massachusetts and New Hampshire. Learn more about the NCDD Board Certification program, the only of its kind approved by the ABA in the area of DUI Defense, right here.
The NCDD Blog is for our members to comment on matters of general interest in the field of DUI Defense and to ask general questions concerning the topics posted. NCDD does not monitor or control answers from the various lawyers (many of whom are regarded as among the best in the country) who may respond and the answers or comments they provide are solely their own. Responses to questions and comments are not legal advice: they are only the opinions of the lawyer providing the answer or making the comment. No attorney client relationship is formed between the person who posts a question or comment and any attorney who posts an answer or comment. The NCDD Blog is not for the purpose of soliciting legal advice for any specific case and should not be relied upon for that purpose. No lawyer can provide advice for a specific case without far more information than can be included in a blog post. Furthermore, the NCDD Blog is not to be used in any form, for any marketing, advertising or solicitation by any author. If you need legal assistance or advice, consult a lawyer in your state. You can find NCDD member lawyers in your State listed under "Find an Attorney" in the menu to the left or at the top of the page. No opinion expressed by an attorney or other person on the NCDD Blog represents the opinion or views of the NCDD.
FIND AN ATTORNEY
Enter your city, state, or Zip code below to locate a qualified attorney who has demonstrated a commitment to defend those accused of DUI and related crimes.