The Mouth Alcohol Defense: The Importance of Knowing The Machine
Posted on October 10, 2018 in Uncategorized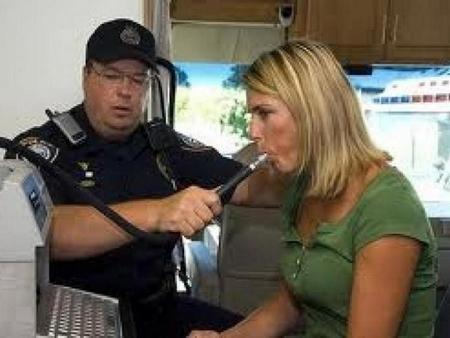 No breath test device can completely eliminate the mouth alcohol problem. However, understanding the established limitations of the device in your case is tremendously helpful. Map out the basic limitations of the machine that was used in your case. For example, the Breathalyzer Models 900, 900A, and 1000, which are no longer in production, require the operator to determine when a deep lung breath sample has been provided. Unlike most modern devices, the Breathalyzer Models 900, 900A, and 1000 do not have an automated slope detection system.[1]
Many devices, such as the Draeger Alcotest 9510 and Alcotest 7110 MKIII-C, and the Intoxilyzer Models 5000 and 8000, employ an infrared slope detection system in the effort to detect mouth alcohol. In those devices that use infrared slope detection, the breath testing device is programmed so that it has a "picture" of what an acceptable breath sample should look like. If the sample does not fall within the acceptable parameters of what the device believes that a breath sample should look like, the machine should produce an error message. These devices presume that the alcohol concentration will rise sharply until it plateaus (or flattens out). It is estimated that first 2/3 of the breath sample introduced into the device is discarded in the effort to obtain a test comprised of end-expiratory air. [2]
If the subject's breath test is performed upon a Breathalyzer Model 900, 900A, or 1000, the state will face substantial difficulty relying upon the machine to overcome the failure of the officer to comply with pre-test observation requirements. In tests performed upon a Breathalyzer Model 900, 900A, or 1000, the officer performing the test is responsible for ensuring that alveolar air is tested. In contrast, if the test is performed upon a device equipped with an infrared slope detector, such as the Draeger Alcotest 9510 or Alcotest 7110 MKIII-C, the practitioner must be prepared to demonstrate the inadequacies of the slope detector. The discussion below of the inadequacies of slope detectors may serve as a good starting point.
In addition to peer-reviewed publications, through your state's open records statutes (or similar "Freedom of Information" laws), request from the applicable agency all testing conducted on various machines and their ability to detect the presence of mouth alcohol. For example, the notes below were created by the Georgia Bureau of Investigation's Implied Consent supervisor:
It is important to note that the Intoxilyzer 9400, which was ultimately selected as the new device in Georgia, had the most trouble of the devices under consideration deciphering mouth alcohol from alveolar air.
[1] Harding and Zettl, supra note 1, at § 7.6.
[2] See id. at § 7.2 for a succinct description of almost every breath testing device employed in the United States.
FIND AN ATTORNEY
Enter your city, state, or Zip code below to locate a qualified attorney who has demonstrated a commitment to defend those accused of DUI and related crimes.