Studying for Board Certification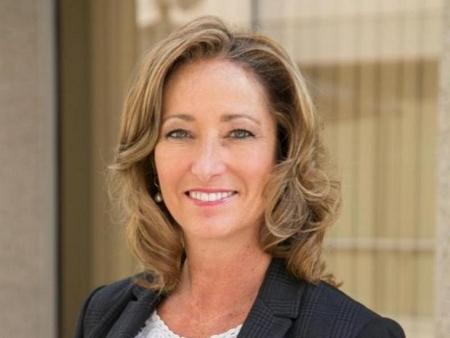 One of the very best experiences in preparing for Board Certification was that I talked myself through the fundamentals of being a successful DUI specialist: Knowledge, Preparation, Training and Talent. Reviewing the knowledge that I gained by being in court every day, running motions, talking with other DUI attorneys, reaching out to my mentors and getting "back to the basics," helped me organize and prepare for the written and practical part of the test. I also spent time reviewing a long list of materials suggested to me (see the NCDD website on Preparing for the NCDD Board Certification Examination). Reviewed in their entirety before the exam, and still reference books that I pull out regularly are Drunk Driving Defense by Taylor & Oberman, Medical Legal Aspects of Alcohol by Garriott, California Drunk Driving Law by Burglin, Simons and Kuwatch, and all of the validation studies.
I further prepared by organizing and thinking through the fundamentals such as Standardized Field Sobriety Testing (take a class with one of our Listserve experts if you have not already done so). That training has been invaluable, not just for passing the exam, but to truly understand the process and procedures used incorrectly by officers in the field. Being able to properly administer HGN to clients in the office, as well as exposing weaknesses and inconsistencies with the W&T and OLS testing procedures in trial is a blast.
Training through attendance at the "Summer Session" over the past decade (please plan on attending in July 2018) and joint NCDD and NACDL seminars on "DWI Mean Defend With Ingenuity"™ Seminar (Las Vegas on October 5-7, 2017) ; "Prescription for Disaster" (Atlanta, January 19-20, 2018) and the "Mastering Scientific Evidence" annual spring meeting in New Orleans (March 22-23, 2018) gave me the ability to pass the Certification Exam. Our specialty seminars such as "Serious Science For Serious Lawyers (Arlington, Texas on June 8-12, 2018) and Metrology (pending dates) pushes that training to another level of expertise. Couple that training with a dedication to maintaining knowledge about current SCOTUS issues (during my time it was Crawford and Melendez-Diaz), helped me to think about topics of potential testing. In essence, preparing for the Board Certification Exam made me a better and more prepared attorney to fight my clients' battles in court. Talent comes from training. Take it, do it, learn it!
The recognition and distinction that comes from being at the top of your field after passing Board Certification has been tremendous. Not only for me as an individual, but for my clients. If it was easy, everyone would do it. If you want to be the best you can be, work hard and study for it. You can't pass this exam without Knowledge. You won't pass this examination without Preparation. You shouldn't take this exam without our NCDD Training. Take your talent to the next level: apply for Board Certification!
Virginia Landry is a Board Certified member of the National College for DUI Defense, is on the Board of Regents and practices exclusively in defending those accused of impaired driving in Orange County, California. For more information on NCDD's Board Certification Program, click here.
The NCDD Blog is for our members to comment on matters of general interest in the field of DUI Defense and to ask general questions concerning the topics posted. NCDD does not monitor or control answers from the various lawyers (many of whom are regarded as among the best in the country) who may respond and the answers or comments they provide are solely their own. Responses to questions and comments are not legal advice: they are only the opinions of the lawyer providing the answer or making the comment. No attorney client relationship is formed between the person who posts a question or comment and any attorney who posts an answer or comment. The NCDD Blog is not for the purpose of soliciting legal advice for any specific case and should not be relied upon for that purpose. No lawyer can provide advice for a specific case without far more information than can be included in a blog post. Furthermore, the NCDD Blog is not to be used in any form, for any marketing, advertising or solicitation by any author. If you need legal assistance or advice, consult a lawyer in your state. You can find NCDD member lawyers in your State listed under "Find an Attorney" in the menu to the left or at the top of the page. No opinion expressed by an attorney or other person on the NCDD Blog represents the opinion or views of the NCDD.
FIND AN ATTORNEY
Enter your city, state, or Zip code below to locate a qualified attorney who has demonstrated a commitment to defend those accused of DUI and related crimes.