How the NCDD Board Certification Exam Became ABA Approved.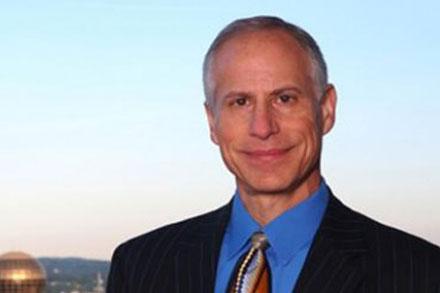 Our Board Certification Committee is often asked how the NCDD Board Certification Program came to be approved by the American Bar Association (ABA). In response to this query, allow me to provide a historical perspective.
In the mid-1990s, the NCDD made a historical commitment to create a Certification Program and focus on the promotion of Board Certification for DUI Defense across the nation. This need was necessitated by the concern for those accused of DUI who were (and continue) to be bombarded by advertisements of lawyers who promote themselves as DUI defense specialists, but in reality know little of the complex science and procedures unique to DUI defense.
In an effort to obtain national recognition of the problem and our solution, the NCDD Committee sought to extend the certification program across the nation. As many states accepted (and now even more accept) the ABA approval of both 1. Establishing a specialty area of law; and 2. Approval of an administrative entity for each specialty area rather than operate their own state program, the NCDD resolved to apply to the ABA for national recognition. The NCDD first had to argue that "DUI Defense" needed to be recognized as a unique specialty area of law, distinct from that of Criminal Defense Law. Once that was accomplished, the College itself had to be approved as an organization authorized by the ABA to administer the DUI Defense Specialty Certification testing and approval of such applicants.
This was an onerous process that took many months. Our application had to be approved by the ABA Committee, then the ABA Board of Governors. Obviously we were successful and continue to stay actively involved in certification of lawyers as specialists in the area of DUI Defense as well as other certification programs.
The NCDD is committed to recognizing those lawyers who are able to demonstrate both a substantial record of experience in actually litigating cases as well as an exhibition of exceptional understanding of the legal and scientific issues unique to DUI defense. If you are one of those lawyers, you owe it to yourself and your peers to be recognized as a Board Certified DUI Defense Specialist.
Steve Oberman is a Board Certified, DUI Defense Attorney from Knoxville, Tennessee. Steve is the past Dean of NCDD, and the past Chair of the Board Certification Committee. For more information about NCDD's Board Certification Program, click here.
The NCDD Blog is for our members to comment on matters of general interest in the field of DUI Defense and to ask general questions concerning the topics posted. NCDD does not monitor or control answers from the various lawyers (many of whom are regarded as among the best in the country) who may respond and the answers or comments they provide are solely their own. Responses to questions and comments are not legal advice: they are only the opinions of the lawyer providing the answer or making the comment. No attorney client relationship is formed between the person who posts a question or comment and any attorney who posts an answer or comment. The NCDD Blog is not for the purpose of soliciting legal advice for any specific case and should not be relied upon for that purpose. No lawyer can provide advice for a specific case without far more information than can be included in a blog post. Furthermore, the NCDD Blog is not to be used in any form, for any marketing, advertising or solicitation by any author. If you need legal assistance or advice, consult a lawyer in your state. You can find NCDD member lawyers in your State listed under "Find an Attorney" in the menu to the left or at the top of the page. No opinion expressed by an attorney or other person on the NCDD Blog represents the opinion or views of the NCDD.
FIND AN ATTORNEY
Enter your city, state, or Zip code below to locate a qualified attorney who has demonstrated a commitment to defend those accused of DUI and related crimes.