Can you travel to Canada after being convicted of a DWI or DUI?
Posted on November 27, 2018 in Uncategorized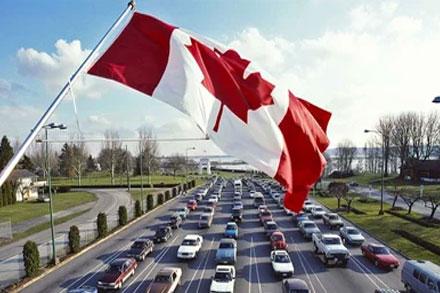 Entering Canada after a DUI or DWI Conviction
If you have been convicted for a DWI, entering Canada may be a challenging proposition. This is especially true if your conviction was in the last 10 years. This article outlines the Canadian laws that create a barrier to entry and offer three solutions for individuals who have been convicted of DWI or DUI and wish to enter Canada.
How DUI or DWI Convictions May Bar a Person's Entry into Canada
Under Canada's Immigration and Refugee Protection Act certain individuals are deemed "inadmissible" into Canada. This includes individuals who are foreign nations who were convicted outside of Canada for an offense, that if committed in Canada, would have been a felony. (They use the terms "indictable offenses" and "summary prosecutions" to describe felonies and misdemeanors respectively.) Canada also has hybrid offenses, which are offenses that can be punished as either a misdemeanor or as a felony. Notice that it does not matter what the offense was considered in the jurisdiction where the person was convicted. Instead, a determination is made of the equivalent offense in Canada's criminal code, and it is the equivalent offense that determines whether the offense is treated as a misdemeanor, felony, or hybrid under Canadian law.
A DWI (or DUI or OWI, depending on where you are from) is considered a hybrid offense under Canadian law. Because there is a possibility that a person with a DWI conviction from outside of Canada could have been prosecuted for a felony in Canada, these individuals are considered deemed to be inadmissible into Canada, unless the person secures one of the solutions described below.
Entering Canada with a DWI Conviction
Canadian border officers have discretion to let anyone into the country. However, because a DWI conviction renders a person inadmissible into Canada, the border officers can and do turn individuals with DWI convictions away at the border. There are primarily three ways to overcome inadmissibility after being convicted of a DWI. These are Criminal Rehabilitation, Deemed Rehabilitation, and Temporary Resident Permits.
Criminal Rehabilitation
Canadian law allows for "criminal rehabilitation" to overcome inadmissibility. If five years have passed since the end of the DWI sentence, a person may apply for rehabilitation. If criminal rehabilitation is granted, the person is no longer inadmissible into Canada. Click here for more information on Rehabilitation for Individuals who are Deemed Inadmissible. Criminal rehabilitation is a permanent solution to inadmissibility based on a criminal conviction.
Deemed Rehabilitation
If ten years have passed since the end of a person's DWI sentence, and the individual has no other criminal history, they may be deemed rehabilitated simply by the passage of time.
Temporary Resident Permits
A Temporary Resident Permit may be granted to an individual who is able to justify a short-term visit based on exceptional circumstances. Applications for TRPs can take time and may be obtained here: http://www.cic.gc.ca/english/information/inadmissibility/permits.asp. A TRP is a short term solution based on a specific need to enter the country. A TRP may be obtained at a Canadian Visa Office or at a Point of Entry.
For more information on entering Canada after being convicted of DWI or DUI, contact Canada Border Services Agency (CBSA) during regular business hours, Monday thru Friday at (506) 636-5064 or (204) 983-3500. You can also visit the CBSA website: http://cbsa-asfc.gc.ca/noncan-eng.html
by Benson Varghese
Fort Worth DWI Lawyer
Varghese Summersett PLLC
For more articles by Benson Varghese, check out: https://www.versustexas.com/blog/
FIND AN ATTORNEY
Enter your city, state, or Zip code below to locate a qualified attorney who has demonstrated a commitment to defend those accused of DUI and related crimes.