California Repeat DUI Offenders – Things You Need to Know
Posted on June 26, 2019 in Uncategorized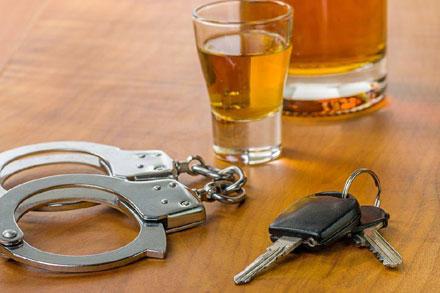 CALIFORNIA REPEAT DUI OFFENDERS – THINGS YOU NEED TO KNOW
Even though repeat DUI offenders are only 27% of all convicted DUI offenders, they are still involved in 24% of the California's fatal DUI accidents and 63% of injury DUI accidents. After someone is a repeat offender, he or she is up to 47% more likely to reoffend within five years than first time offenders. Put simply – this is a slippery slope.
And the police know this. In fact, if you've had your license suspended or revoked in the state of California for a DUI offense, the police know exactly who you are – your name, address, photos, and vehicle description. You are now a potential repeat offender.
In an effort called the Hot List Project, the California DMV distributes bimonthly lists of all
(1) suspended driver license numbers and (2) revoked driver license numbers for multiple DUI offenders in a police agencies' jurisdictions.
The Hot List Project seeks to prevent unlicensed California drivers with prior DUI convictions from remaining on the roads illegally. In the project pilot period, enforcement activities resulted in 115 citations, 129 vehicle impoundments, and 23 DUI arrests. The program has been running for 7 years.
The 2nd DUI Offense
Unless the situation warrants DUI sentencing enhancements, a 2nd offense in California can result in 96 hours to 1 year in county jail, $390-$1000 in fines, 2 years driver license suspension (eligible for a restricted license after 12 months), and 18 or 30 months of DUI school.
The 3rd DUI Offense
A 3rd offense will likely result in 120 days to 1 year in county jail, $390-$1000 in fines, 3 years driver license suspension (eligible for a restricted license after 18 months), and 30 months of DUI school.
The severity can fluctuate based on particular circumstances, including whether there was an accident, and if there were any injuries. Check out the article on DUI sentencing enhancements for more information on how this could affect a particular case.
For a full chart, please see the DUI Penalties in California article.
The 4th DUI Offense – Is it a felony?
Yes. A 4th offense is going to be filed as a felony, which is the most serious classification of a criminal offense. It is very unlikely that one will have less than 1 year of incarceration time in either a jail or a prison. The offender will likely serve 16 months, 2 years, or 3 years in prison, up to $5000 in fines, 4 years driver license suspension, and 18-30 months of DUI school.
With other penalties and assessments, the out-of-pocket costs can easily exceed $10,000 for a DUI felony charge in California. This figure does not include victim restitution or attorney's fees.
There are 3 situations that can elevate a DUI offense to felony status. A DUI may be charged as a felony at the prosecution's discretion if:
The DUI caused great bodily injury or death to another person.
The defendant suffered 3 or more prior DUIs—or wet reckless convictions—within the preceding 10 years.
The defendant has at least one prior felony DUI conviction.
A Good GREAT Attorney for a Repeat DUI Offense
Judges are not inclined to show leniency to repeat offenders. In fact, they are going to be downright mad that someone had a second chance and didn't "learn his lesson the 1st time." In California, a DUI is a "priorable" offense, meaning that past convictions can be used to enhance the penalties of a repeat offense in the future (within 10 years).
The right attorney will first attempt to fight the newest charge to have it dismissed. If this does not work, he will try to delegitimize the prior DUI convictions to reduce the offense of the current charge. Finally, an attorney may negotiate a plea bargain on behalf of the client or take the case to trial.
Don Hammond is the principal attorney at the Law Office of Donald R. Hammond, practicing in Los Angeles and Orange County, California. He represents clients in DUI defense, criminal defense, and aviation related matters. He can be reached at 323-529-3660 or www.donhammondlaw.com
FIND AN ATTORNEY
Enter your city, state, or Zip code below to locate a qualified attorney who has demonstrated a commitment to defend those accused of DUI and related crimes.