Board Certification: Its About a Lot More than You.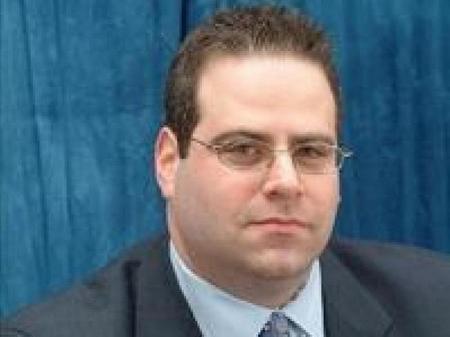 When I originally took the Board Certification Test for DUI Defense it was solely about me. In fact, when I took it, the Florida Bar rules prohibited me from telling people I was Board Certified, however, I thought I was one of the better DUI attorneys in my area, but I had so much less experience than the others. I wanted to prove to myself that I belonged among the best.
I worked hard to qualify to sit for the test and took it after being an attorney for just over 5 years. Board Certification in DUI Defense put me among a small group of the best DUI practitioners I knew. I proved to myself that I could walk proudly in their company.Business wise, it certainly did not hurt that I was the only Board-Certified DUI Defense Expert with an office in Orlando, FL. Often, I would have potential clients come in and tell me that they were told to speak with me and a couple other DUI attorneys in my area. The Board Certification really made me stand out. My practice has continued to grow over the years in part due to my Board Certification, which I can now advertise.
My Partner, James Phillips, is now also Board Certified and we can tell people we are the only firm in the state that has two Board Certified DUI Defense Experts in it. It is well known in Florida that any Board Certification is difficult to achieve. Other lawyers and judges acknowledge your expertise and begin turning to you for answers and of course, refer clients to you. Stand out amongst your peers. Differentiate your practice. Know you are one of the few in the country who can say you earned Board Certification in DUI Defense from the NCDD.Our profession is plagued with false awards and claims of excellence. On people's websites and in their signature blocks on emails many display badges from organizations that sell false achievements and recognition.
These false awards hurt our profession and our reputations. They are likely unethical also as they present false or at least misleading claims about earning awards that anyone can actually buy. The Board Certification Badge is one that can be displayed proudly, and ethically. It is one you truly have to earn. Take the test. Earn the badge. Show the world an accomplishment you truly worked for. Good Luck.Respectfully,David S. KatzBoard Certified DUI Defense Specialist*David Katz is a Board Certified member of NCDD and the newest member of the Board of Regents. Learn more about the only ABA approved certification in the area of DUI Defense, the NCDD Board Certification Exam, right here.
The NCDD Blog is for our members to comment on matters of general interest in the field of DUI Defense and to ask general questions concerning the topics posted. NCDD does not monitor or control answers from the various lawyers (many of whom are regarded as among the best in the country) who may respond and the answers or comments they provide are solely their own. Responses to questions and comments are not legal advice: they are only the opinions of the lawyer providing the answer or making the comment. No attorney client relationship is formed between the person who posts a question or comment and any attorney who posts an answer or comment. The NCDD Blog is not for the purpose of soliciting legal advice for any specific case and should not be relied upon for that purpose. No lawyer can provide advice for a specific case without far more information than can be included in a blog post. Furthermore, the NCDD Blog is not to be used in any form, for any marketing, advertising or solicitation by any author. If you need legal assistance or advice, consult a lawyer in your state. You can find NCDD member lawyers in your State listed under "Find an Attorney" in the menu to the left or at the top of the page. No opinion expressed by an attorney or other person on the NCDD Blog represents the opinion or views of the NCDD.
FIND AN ATTORNEY
Enter your city, state, or Zip code below to locate a qualified attorney who has demonstrated a commitment to defend those accused of DUI and related crimes.