DUI Laws in Nebraska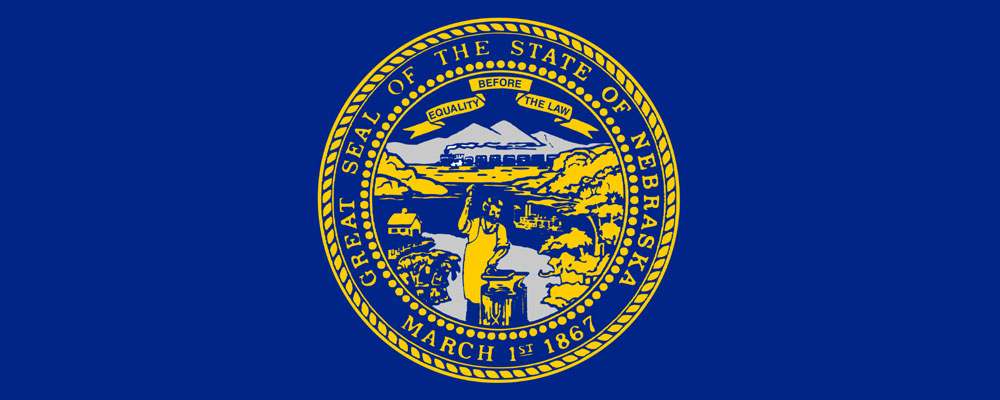 SUMMARY OF THE NEBRASKA DRIVING WHILE INTOXICATED STATUES COMMON ACRONYM(S) USED TO DESCRIBE "DRUNK DRIVING": DUI, DWI PROHIBITED VEHICULAR ACTIVITY: Operate or be in actual physical control of a motor vehicle.
COVERED VEHICLES OR DEVICES: A motor vehicle shall mean every self propelled land vehicle except mopeds or self-propelled chairs.
COVERED LOCATIONS: The operation of a vehicle upon a highway or anywhere throughout the state except for private property which is not open to public access.
IMPAIRED DRIVING OFFENSE: Under the influence of alcoholic liquor. Under the influence of any drug. Driving when a person has a concentration of .08 or more.
DEGREE OF IMPAIRMENT REQUIRED: The operator of a motor vehicle is under the influence of an intoxicating liquor if he has so lost the control of his body or his mental faculties as to impair to an appreciable degree his ability to operate his motor vehicle in a manner that no ordinary prudent and cautious man in the full possession of his faculties would operate it.
PENALTIES FOR IMPAIRED DRIVING OFFENSES:
See Chart
STATUTORY DRUNK DRIVING PRESUMPTIONS:
.08 or more, or driving under the influence of alcohol or any drug.
IMPLIED CONSENT LAWS:
Tests permitted: Blood, breath, urine or any combination thereof, at the request of the law enforcement agency.
TYPE OF ADVISEMENT:
Shall be advised that refusal to submit to a test or tests is a separate crime for which the person may be charged.
PENALTIES FOR REFUSAL:
See Chart
ADMISSIBILITY OF REFUSAL: ADMISSIBLE
Administrative License Revocation: Immediate seizure of license to commence 30-days after arrest unless a hearing is requested.
Under a first offense: Within a 12-year period, 90-days suspension. After 30-days, the motorist may request an Ignition Interlock device and/or a work permit. Under a second offense or a refusal: A one year suspension of your license.
BLOOD-DRAWING STATUE:
Blood may be withdrawn from a person that must have a valid permit from the Department of Health and Human Services Regulations and Licensor, except that physicians, register nurses or other trained persons employed in a licensed care facility or health care service to withdraw blood for scientific purposes may do so.
INDEPENDENT TEST STATUTE:
The motorist may request an independent test at their expense after the completion of any tests requested by the law enforcement. Law enforcement may not hinder said request, but in no way needs to assist or facilitate in obtaining the tests.
PLEA BARGAINING STATUTE: None IN THE EVENT A PERSON IS A MINOR DRIVING UNDER THE INFLUENCE: A person under 21 years of age shall not drive a motor vehicle when they have BAC of .02 or above. Maximum of $100 fine and license impoundment of 30-days. A REFUSAL OF A MINOR: Maximum $100 fine and impoundment of license for 90-days.
http://www.dmv.state.ne.us
http://www.nebraska.gov/courts/calendar/index.cgi