Amy Morell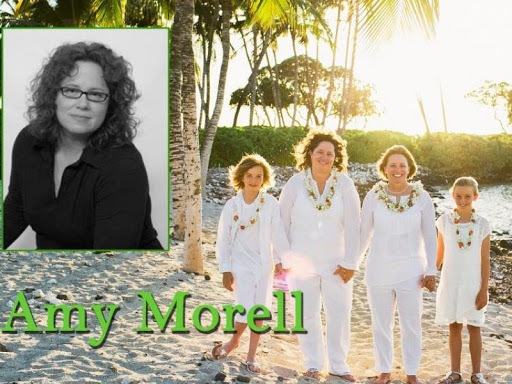 The National College of DUI Defense's Member in the Spotlight is Amy Morell of the San Francisco Bay area of California. Amy became a lawyer because she wanted to show other little girls that they too could become lawyers. She is the first of her family to attend and graduate from law school. She attended the University of Tennessee, Knoxville for her undergraduate degree in Business Administration, and graduated from the California Western School of Law. Amy has been practicing DUI Defense exclusively for over 21 years.
Amy was born and raised in Tennessee in a little city close to Nashville. Her parents owned a construction company, and they retired at the age of 50. She has lived in Knoxville, Tennessee; London, England; Mykonos, Greece; Atlanta, Georgia; Lansing, Michigan; San Diego, San Francisco, Oakland and Piedmont, California. Amy worked many jobs before becoming a lawyer. She worked at a now defunct amusement park in Nashville called Opryland in Doo-Wha Ditty City where she wore a poodle skirt, swept up trash and gave people directions to the bathroom. She also worked stints as a grocery cashier, painter, house cleaner, babysitter, computer room monitor, head cashier at sporting goods shop, legal runner, law firm receptionist and a book shelver for a law library. She remarks that she made it one day as a law firm receptionist, much preferring being the lawyer!
Amy is a member of several bar associations including the National College of DUI Defense, the National Association of Criminal Defense Lawyers, and is a former board member and current general member of the California DUI Lawyers' Association. She has extensive specialized DWI training having attended courses on both standardized field sobriety testing and breath testing.
President Theodore Roosevelt said, "Nobody cares how much you know until they know how much you care." Amy's clients know how much she cares. Amy describes the key to her legal success as being a good listener: "First, I listen. I believe that most people that come to me are in an emotional state they have never experienced before. I want them to know that I care and I am here for them. I do that by listening to them and asking them what their goals are. Then, I make a plan to achieve those goals."
Her favorite memory from being an attorney: "is when a client from 10-15 years ago calls and says, I just wanted to say that you saved my life and I have never forgotten you!' That makes even the really bad, stressful days worth it."
Amy has been married to the love of her life, Dr. Linda Morell for 28 years (five times with the last time being deemed legal!) They have twin 14 year-old daughters, Parker and Payton, an English Cream Gold Retriever, Lulu, and a tuxedo cat, Wiggles. Her hobbies include baking, reading, cooking, gardening, playing softball, and driving on a racetrack (she loves Porsches).
Amy's advice to new lawyers is to find a mentor and make sure to take some personal time off. The influential people in her life include her wife, her mother, her first grade teacher, Ms. Flexor, NCDD member Lynn Gorelick, and Supreme Court Justice Ruth Bader Ginsburg.
When asked what the NCDD means to her, she replied, "I have met so many wonderful attorneys from all over the United States because of the NCDD. Whenever I call another NCDD lawyer or get calls from other NCDD lawyers, they are there for me and I am there for them! The NCDD means that we are never alone – that is the best feeling."
We, the NCDD, thank you Amy for your excellent service in our craft and always welcoming everyone with a smile, a joke and open arms of friendship. To learn more about Amy, click here.