Virtual Learning Happy Hours
Dead or Alive
July 23, 2020
---
Death is the ultimate reality for those that represent people charged with alcohol related operating offenses. Not only are the ramifications catastrophic for the client, but, they can be equally catastrophic for the attorney as well. In this seminar, Ed Fiandach, will highlight areas that mandate exploration and show you how to protect yourself as well.
Innovative Storytelling for Trial Lawyers
June 30, 2020 - July 1, 2020
---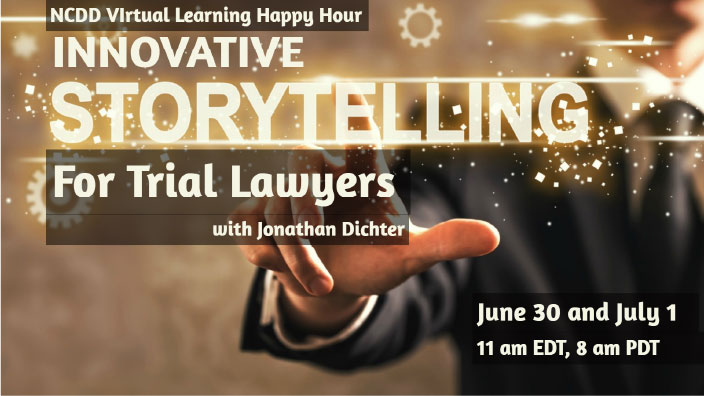 NCDD presents Innovative Storytelling for Trial Lawyers, a webinar that will teach you how to bring the narrative storytelling techniques used in theatre and Hollywood to life in a real criminal courtroom in front of a real jury. So often we forget that our client's stories are at the heart of what we're trying to convey. Part one will cover voir dire and opening statements. Part two will cover cross-examination and closing arguments.

An actual case (including full trial transcript) is provided to the participants to work through from the inception of the case theme, through the methods Jonathan used to bring his case to trial, and ultimately have his client found not guilty by a jury.

Jonathan Dichter practices exclusively in the area of DUI and DUI-related defense and is the author of "Innovative DUI Trial Tools, 4th Revision," a nationally published DUI strategy guide for lawyers.