The Dirty DUI
Posted on February 01, 2018 in Uncategorized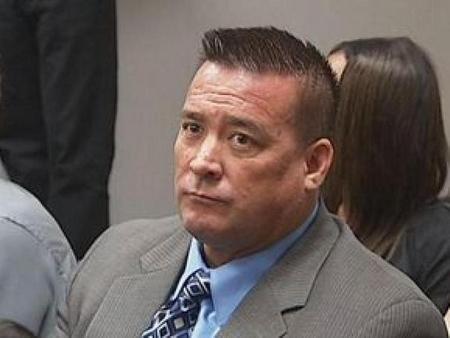 http://www.sfgate.com/crime/article/Ex-cop-Tanabe-convicted-in-Dirty-DUI-scandal-4784564.php
In the quiet community of Danville, California, desperate people will do desperate things. And what greed can do to an individual is only topped by what it can do to our entire system of justice. Gordon Gecko may have said "greed is good" but in American jurisprudence, it is toxic. And so goes the story of the "Dirty DUIs."
It all began in in the late 1990′s in Contra Costa County, California. That's where Deputy Stephen Tanabe met fellow Deputy Christopher Butler. The two of them worked patrol together and became close professional colleagues as well as personal friends. But a few years later, Butler left the police department to become a private investigator. Among his many clients were divorce lawyers, often times engaged in bitter dissolution cases. Butler was often hired to "dig up some dirt" on these folks. But in some instances, he simply could not find any. What to do?
The solution came not in finding the "dirt" but in creating it. And so Christopher Butler invented the "dirty DUI." What is the "dirty DUI" you say? Well this is when Butler induced these folks to over consume alcohol and then made sure they got behind the wheel of a car. And that's when his good friend, and Deputy Sheriff Stephen Tanabe would come in. Because as soon as these folks would drive off, he would contact Tanabe, who just by coincidence, would be parked just down the street, to pull these folks over, and ultimately arrest them.
Butler was the architect of the "dirty DUIs," prearranged busts of men he had been hired to tarnish. One was a Livermore winemaker, another a Verizon executive, and another a former software salesman. All of them were in the midst of divorce or custody disputes with ex-wives who sought to gain an advantage.
Butler's clients hired him to design stings in which female "decoys" approached the men online or in bars. In some instances actors would pose as reporters, inviting the marks out for an "interview" over drinks. In two stings involving Tanabe, Butler said, he arranged for his friend to park outside a Danville wine bar and arrest the victims on Butler's cue.
And what did Stephen Tanabe receive for all of this? Did he get rich doing it? No, his payments included $200, cocaine and a Glock handgun. That's right, he sold his badge for a measly $200, some drugs and a gun valued at less than $1000.
At Tanabe's trial recently, a former reserve deputy, William Howard testified about being on patrol with Tanabe during the time of the "dirty DUIs." He testified that his partner laid out an unusual plan for their shift one night. Rather than cruise around looking for drunken drivers, they parked in front of a Danville wine bar, waiting for a targeted man to emerge intoxicated and get behind the wheel, Howard said his partner, former Deputy Sheriff Stephen Tanabe, called what they did a dirty DUI and explained that the target "needed to be dirtied up" in a child custody case.
Howard was the first witness at Tanabe's federal trial in San Francisco last month. In another instance, Howard said Tanabe parked their car for nearly two hours outside the Vine wine bar on Danville's downtown strip. Tanabe, he said, took phone calls from his "P.I. buddy," who relayed the status of a targeted man inside. Prosecutors say that the "P.I. buddy" was Butler, the former private investigator at the center of the dirty DUI scandal. Butler eventually testified consistently with Howard corroborating his entire story.
One man, set up by Butler and Tanabe was was Mitchell Katz, the owner of an eponymous winery in Livermore, who was in the midst of divorce proceedings. He has said an employee of Butler lured him to the bar with a fabricated story about wanting to create a reality television show about the winery.
Howard testified that he didn't mention the Danville arrest to superiors until Butler was arrested a month later. He also testified that Tanabe showed up at his house the evening Butler was
arrested and asked him to stash a firearm in his attic. In that same trial one of Butler's former female "decoys," who was paid to go undercover and purchase targeted men with alcohol, testified that she was among those who set up Katz along with help of Stephen Tanabe.
Sharon Taylor, now a security manager in San Francisco, testified she worked on several stings for Butler. In one case, she said, she pretended to be interested in David Dutcher, a Concord man who was arrested for drunken driving after he spent hours drinking with Taylor and another woman at a Spaghetti Factory. During trial, Assistant U.S. Attorney Hartley West asked Taylor why she referred to being "cast" in roles by Butler. "Because," Taylor said, "Chris always said, 'You're paid to be an actor.' To be something you're not in real life."
For the Katz sting, Taylor said Butler asked her and three or four other young women to approach Katz at the Vine and pretend to be starstruck by the local winemaker. Katz did not know that the women and the man he came with – the one interviewing him about the reality television show – were in cahoots.
Ultimately, the evidence was overwhelming and a Federal Jury convicted Tanabe of six felonies for his role in the so-called "Dirty DUI" scheme. Tanabe appeared devastated as the court clerk read his guilty verdicts for conspiracy, and multiple counts of wire fraud and extortion. The jury acquitted Tanabe of one extortion count that was tied to an allegation that he was paid in cocaine for arresting
an Oakland software salesman in late 2010, but it convicted him of a wire fraud count related to text messages that prosecutors said pertained to the cocaine exchange.
Tanabe, surrounded by family members, declined to comment after the verdicts. His attorney, Tim Pori, argued at trial that Tanabe never took any payment to make arrests, and was framed by Christopher Butler, architect of the "Dirty DUI" setups.
"To go from an honest and respected police officer to a felon, it's devastating," Pori said. "This is devastating for Mr. Tanabe and his family." Tanabe will be taken into federal custody at his December 11th sentencing hearing. Tanabe's attorney said he will likely be sentenced to between three and five years in federal prison. The government said each count calls for up to 20 years in prison.
But while Stephen Tanabe and his attorney may characterize this as devastating to himself and his family, the real devastation has been inflicted upon our entire system of justice. And while Deputy Tanabe may find that going from respected police officer to felon is constitutes a tragedy, the real tragedy is the countless victims of the Dirty DUI and the complete assault on the integrity of our justice system caused by just a couple of greedy men. So now you know the story of the "Dirty DUI."
FIND AN ATTORNEY
Enter your city, state, or Zip code below to locate a qualified attorney who has demonstrated a commitment to defend those accused of DUI and related crimes.