The NCDD Serious Science Courses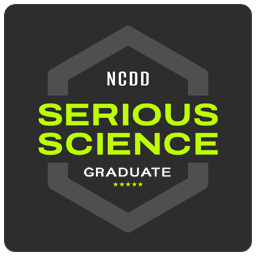 Serious Science, Blood Alcohol Analysis and Trial Advocacy
The NCDD has two advanced courses on forensic blood analysis and trial advocacy.
These courses are based on the premise that a DUI defense attorney must know basic principles of forensic science, basic blood alcohol analysis theory and practice, and basic blood drug analysis theory and practice – as the foundation of advanced trial advocacy. Merely knowing the science, however, is of little use in the courtroom without advanced communication skills. Preparing and presenting a defense based on science requires not only scientific knowledge, but also knowledge and skill in discovering and presenting a structured human narrative about why the state's science failed, and why the jury must correct the failure.
The Serious Science courses are intensive six-day courses that fuse forensic science and the art of trial advocacy. The blood alcohol course is a little more basic, focusing on the GC-FID method of blood alcohol analysis. The blood drug course builds upon that knowledge by focusing on the more complex method of mass spectrometry used in blood drug analysis. Each course, however, previews and reviews the material from the other course, so a student may take the two courses in any order.
The courses start early on Friday, which is devoted to lectures on the science of metrology and the basics of blood analysis. In the blood alcohol course, the science of blood drug analysis is previewed.
Saturday and Sunday are devoted to work in the Shimadzu Laboratory at the University of Texas – Arlington. This is one of America's leading research and academic laboratories. Students will don their lab coats, safety glasses, and work with the equipment and instruments of the laboratory, preparing their own blood samples for testing, assisting laboratory scientists in operating the equipment, and studying results.
The amount of scientific study in the first three days can be daunting, so we offer review sessions during the week.
Monday is the day that we transition from pure science to trial advocacy. The trial advocacy sessions include a focus group session where we study how our juries respond to the way we frame our presentations. We have study and practice sessions trial skills including cross examination of the state's analyst, voir dire, and opening statements – all in the context of a scientific blood analysis defense. We gratefully acknowledge that the methods and the trial advocacy instructors come from the Trial Lawyers College.
Any DUI Defense lawyer who tries blood analysis cases should attend these courses. They are the nation's leading courses on forensic science and trial advocacy. The investment of time and resource into these courses will be returned exponentially.