NCDD NHTSA STANDARDIZED FIELD SOBRIETY TESTING STUDENT COURSE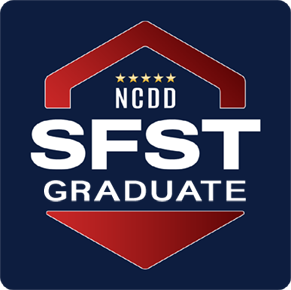 The National College for DUI Defense Standardized Field Sobriety Test participant course follows all the standards that are set out by the National Highway Traffic Safety Administration.
This is the same course that virtually every police officer in the United States has to attend in order to become certified in field sobriety testing.
The three day course teaches practitioners about the history, administration, and standardized testing and scoring of the field sobriety test battery. The battery includes the walk, and turn test, the one leg stand test, and the horizontal gaze nystagmus test of your eyes. Other tests, such as saying a part of the alphabet, counting backwards, touching your finger to your nose, or touching your fingers to your thumb are not considered validated field sobriety test by the federal government and by many courts. Similarly, improperly administering these three tests, often requires the evidence to be ignored or excluded by the court.
By taking this course, a defense attorney can immediately determine, by video review, whether a police officer followed the correct procedures prior to arresting the person. This is extremely important in challenging probable cause to arrest, or implied consent suspensions.
A police officer trained in NCDD NHTSA SFST testing, can cross-examine a police officer who deviates from the standardized testing and scoring.
The National College for DUI Defense training is extremely important in DUI defense and we encourage defense attorneys across the nation to attend.
NHTSA STANDARDIZED FIELD SOBRIETY TESTING STUDENT COURSE GRADUATES