Willard Hall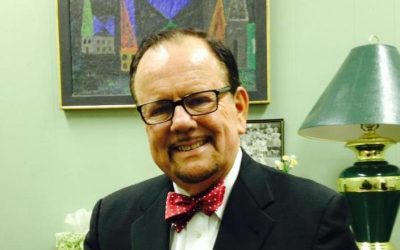 This week's member in the spotlight is Willard Hall from Beaumont, TX. He graduated with his B.S. in Journalism from the University of Texas at Austin and immediately set out writing for two of his hometown newspapers back in Beaumont: the Port Arthur News and the Beaumont Enterprise. After being assigned to the courthouse beat, Willard realized that was where he truly belonged. (How is that for having the perfect perspective when dealing with the media?) On a mission, Willard went back to law school graduating with his J.D. from St. Mary's University School of Law. With the spotlight always attracting him, he secured a job with Beaumont's illustrious criminal defense lawyer Joe Goodwin, who couldn't be bothered handling the minor DWIs that walked in the door. Like the perfect storm, it was at this very time in 1983 that Texas changed DWI from a traffic offense into a criminal act. Willard ran with it, fighting his "traffic offenses" like hell and earned a reputation of being a DWI trailblazer, way ahead of his time-never letting up. Willard's professional efforts mirror the no holds barred daredevil adventurer in him. Growing up at the local airport gassing up planes, he flew his first solo flight at the age of 16. After obtaining his pilot license, but became a F.A.A. licensed certified flight instructor at the age of 19, teaching flying lessons to put himself through college.
Willard is most proud of being one of the 100 original founding members of the NCDD. Before this, DWI lawyers practiced as lone wolves in a challenging and lonely vacuum. Critical to the heart of a DWI lawyer, Willard remarked "The NCDD boosts your courage." He said there were scary times back in the early days when he was viewed as an unwelcome anomaly standing up against an entrenched and powerful brotherhood of good ole boy cops where DWIs just weren't fought. He is also a member of the National Association of Criminal Defense Lawyers, a member of the Bar Association for the Fifth Circuit, a member of the National Transportation Safety Board Bar Association, a member of the Jefferson County Bar Association, and finally a member of the State Bar of Texas.
When asked about his favorite win, he immediately recounted his very first jury trial, a murder case, in which he was sitting second chair to Mr. Goodwin. Mr. Goodwin became ill and was carried out on a stretcher. The judge forced Willard to finish the trial and what started out as a plea offer of life ended up with the defendant's conviction but immediate eligibility for parole. It's this type of lawyering that has earned him a Superb AVVO rating of 9.0; making him the highest rated criminal lawyer in Jefferson County, Texas.
When asked what is his favorite thing about practicing law, he said it's the satisfaction of knowing that through his talents he has the privilege of caring for families through his employment. For over 30 years he has run a successful law firm, and among those families he feeds and shelters, he has had the same senior paralegal, Cassy Snowden, for over 25 years.
As for his own family, he has been married to Marnea for 27 years. They have a son, Willard Hall, III, or "Trip", who is graduating college soon with plans on going to law school to follow in his father's footsteps. These days, Willard remarks he spends his free time recovering from the week! He drives many miles a week covering the southeastern counties of Texas, including Houston. He also enjoys deep-sea fishing.
Willard Hall is a true gem. He represents grit, sincerity and blunt honesty with genuine Texas charm. The NCDD is honored to have had Willard Hall form a pillar of its foundation. It's members like Willard: loyal, hard working and never seeking recognition that truly deserve all the recognition. Without the Willard Halls of NCDD, there would be no NCDD. Willard, you are a hero, not just to those you serve in Texas but to us, your peers.