Tracey Wood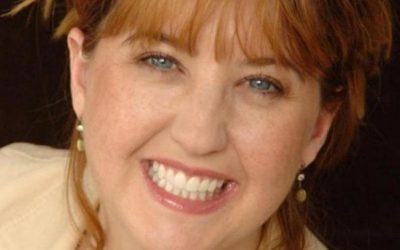 This week's member in the spotlight is Tracey Wood from Milwaukee, Wisconsin. Tracey graduated with a B.A. from Marquette University in 1988. She earned her J.D. at the University of Wisconsin Law School in 1992. Before Tracey decided on a career in law, she wanted to be a doctor. When she scored better on the LSAT than the MCAT; the decision was made. Being in the spotlight always appealed to her from a young age, so choosing a career in courtroom litigation was a natural fit. When Tracey was in the seventh grade she starred as Patty in You're a Good Man Charlie Brown.
"I got to wear the pretty pink dress and cute pigtails, and I got to sing… stuck with it." What also stuck was a natural gift to entertain, persuade, and delight her captive audiences- her jurors!
Tracey is a seven time recipient of the distinguishing Wisconsin Super Lawyers award, and has been named to the "Top 25 Women in Law" by Super Lawyers. She has a perfect 5/5 on the LexisNexis Martindale-Hubbell Lawyer Rating Scale. She is past president of the Wisconsin Association of Criminal Defense Lawyers (WACDL). Tracey is a sustaining member of the National College of DUI Defense (NCDD) since 2001, and also formerly served as a Regent. Her other professional memberships include the American Bar Association, National Association of Criminal Defense Lawyers, and the Wisconsin State Bar. Tracey is the author of several articles regarding drunk driving, including "Challenging Prior Under the Influence Convictions," and is a contributing author of "Drunk Driving Defense" by Lawrence Taylor and Stephen Oberman. She frequently serves as a criminal law commentator and legal analyst to local media and has lectured on intoxicated driving nationwide.
Tracey's successes are not just limited to the courtroom. She has also won many appeals in both the Wisconsin Appellate System (most recently City of Beloit v. Steven Herbst) and the 7th Circuit Court of Appeals in Chicago (i.e. U.S. v. Andres Perez). In 1995, Tracey had the first successful collateral attack' appellate case which established that enhanced drunk driving charges may be lessened where constitutional violations occurred due to lack of counsel. This remains one of the most powerful tools of the Wisconsin defense bar. Concerned with the abuses of the justice system for lawyers in need, she shares her expertise and assistance by chairing the Wisconsin Association of Criminal Defense Lawyers Strike Force, a committee geared to render assistance to lawyers who find themselves dealing with unethical prosecutorial and judicial actions.
Tracey has worked with Mothers Against Drunk Drivers (MADD) in setting up Victim Impact Panels in Wisconsin. She takes great pride in being a beacon of reason in the realm of heated emotions about drunk driving tragedies. She particularly relishes success with her clients overcoming substance abuse issues. "I had one client, for example, he had 14 drunk driving offenses. He ended up getting completely sober and now speaks around the country about his experiences. I remember him saying things like, You'd think I would've gotten it after about Number 6. But I didn't.' But we got him treated and I'm not going to see him again, which feels good to me. There's always plenty of business out there." It's this kind of deep genuine concern for her clients that has Tracey's phones ringing.
When not dealing with cases like her acquittal in the largest Wisconsin military theft case ever (earned her a nod on The Tonight Show with Jay Leno), she relishes time with her husband and four children. She also enjoys writing, running, and performing alongside her gifted and talented children, who also like to act and sing.
Tracey, it is impressive how you bring it all together. You prove that it does not have to always be adversarial and that success does not have to come with a big ego. You are a fine example of how concern for the citizen accused, community, and sensitivity towards everyone involved in the process can bring mutual success for all parties involved. We at NCDD want to thank you for shining a light; the world needs to see that many times, it is the defense lawyer in a DWI that accomplishes the most good.