Roger Foley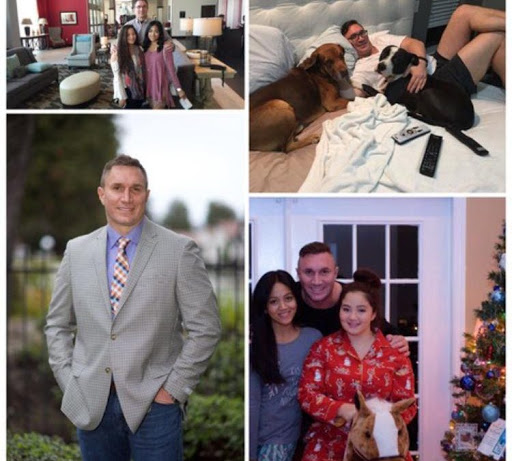 Our NCDD Member in the spotlight is Roger Foley of Fort Lauderdale, Florida. Roger played football for the University of Alabama. He graduated with a degree in Criminology and a minor in Chemistry (finishing them at the University of Alabama at Birmingham). He has been a member of numerous professional organizations: the Palm Beach County Bar Association, the Dade County Bar Association, the Broward County Bar Association, the Broward Association of Criminal Defense Lawyers, the Florida Association of Criminal Defense Lawyers, the National Association of Criminal Defense Lawyers, the National College of DUI Defense, and NORML.
Roger's story is truly inspiring and can be read here: https://www.goodnewsfl.org/fighting_for_a_second_chance/ . Roger grew up in Central Islip, New York. The bottom line is that he had a traumatic childhood and was taken in and adopted by his neighbor, Arthur Foley. He became a boxer advancing to national tournaments, including the Super Heavy Weight Golden Gloves of Florida. He was elected to the U.S. Boxing team, but chose law school instead. He graduated from the University of Miami School of Law.
Roger is a very humble man. Roger is not one to brag, but one of his heroic acts came to light at this past NCDD summer session. In 2011, Roger was in court taking care of one of his cases when he saw something that just did not sit right with him. He was waiting to have his Motion to Suppress, when he saw a sentencing of a young man to 3 years of prison for burglary. He asked the Judge if he could intervene. It turns out that the young man was mentally ill, had just been released from a mental hospital and was homeless while looking for his brother. Roger had a doctor examine him, went to the address of the building and discovered that it was abandoned with squatters. There was no victim. Due to his efforts, the young man received the mental health treatment he needed and did not end up in prison. Roger has a huge heart and takes the life lessons he learned growing up in a poor, gang and drug infested neighborhood to truly making the world a better place. Roger comments, "It's not just a job to me. I get involved in my clients' lives-… it's just who I am." Roger's faith is very important to him. He reminds his clients "that if God is present, then there is hope."
Roger has practiced for 14 years. He brings a tender, principled fierceness to his work. His ability to relate to people and understand their troubles is sincere and heartfelt. He spends his spare time with his girlfriend and her daughter and they enjoy fostering dogs. K.L. Toth said, "Inner strength of character can't be measured by any means but performance in the time of need." One can always count on Roger. We at the NCDD thank Roger Foley for being a true hero.