Peter Carini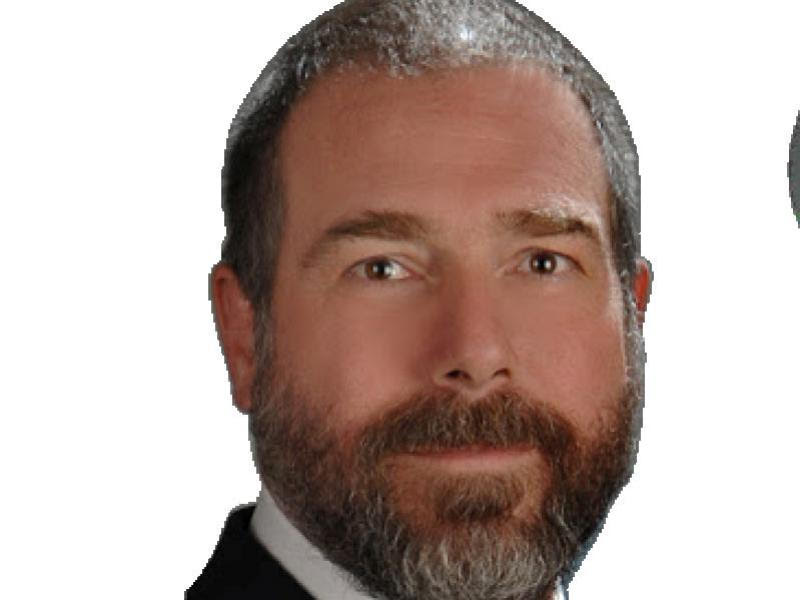 This week's member in the spotlight is Peter Carini of Medford, Oregon. Peter hails from Brooklyn, New York where he was born and raised. At age 17, he was living in his own apartment in Manhattan, New York. He started working summers at the age of 11. He chose to go to college in Manhattan, graduating in business studies from Pace University. After obtaining his degree he tried his hand at sales- which would later come in handy as a criminal defense trial lawyer. Peter sold home heating equipment, including furnaces and boilers. After a few years (with a thirst to see the world) he sold all his belongings and moved to the U.S. Virgin Islands, without knowing a soul. He soon found a job as a yacht crew member and traveled all throughout the Caribbean. When he returned to his native New York, his grandfather had passed. At the funeral, perchance, he was reintroduced to the beautiful girl who had stolen his heart at his cousin's wedding right before he had moved to the U.S. Virgin Islands. This time, not missing an opportunity, they eloped to Martha's Vineyard. It has been 26 years and counting.
Always having a natural knack for the law, he aced three law courses in his undergraduate business studies at Pace University. He took the LSAT and headed towards scenic Oregon with a 3 month daughter in tow. Peter had two more daughters before graduating from the Williamette University College of Law. Peter is a true defense lawyer through and through, having never served a day as a prosecutor. After graduation, he worked for the Public Defender's Office in Medford, Oregon. In five years, he tried 75 jury trials before opening up his own practice. Over the first six years, he and his wife sacrificed a 3.5 hour commute to make it all happen working in between Salem and Medford.
DUI boutique defense became a perfect fit for Peter after he attended a NACDL/NCDD DUI seminar in Las Vegas in 1999. His intense scholastic sparks ignited. He followed this up with a baptismal NCDD summer 2000 session and has since went on to receive specialized training in: the National Highway Safety Administration's standardized field sobriety tests as both a practitioner and instructor, the Intoxilyzer 5000 and 8000, Drug Recognition Evaluation, Axion Lab's gas chromatography, the Indiana University Robert F. Borkenstein course on alcohol designed for state experts, and is a proud graduate of the three week Gerry Spence trial college.
Peter is a partner in Carini & Francis. Through the years, he has trained six associates. Peter is a sustaining member of the National College for DUI Defense, a member of the National Association of Criminal Defense Lawyers, Oregon Criminal Defense Association, Trial Lawyers Association, Trial Lawyers College, the American Chemical Society, and also serves on the House of Delegates for Oregon's State Bar.
Peter's approach to law can best be described by his motto: "If you ain't smiling and having fun, you are doing it wrong." One of Peter's favorite trial wins demonstrates this creative genius. His defense to an assault case was to mercilessly go on the attack of the alleged "victim" and prosecutor making turnabout fair play. With hard earned wisdom, Peter describes the life of a DUI/DWI lawyer as frustrating and challenging, very "Don Quixote-like". That is why he emphasizes the character traits of humility and joy in being instrumental to success in the field.
The apple does not fall far from the tree. Peter's three daughters revel in hard work and challenges. The eldest, Caitlin, is a graduate of New York University and is currently studying for the LSAT with hopes of attending Columbia Law School in Manhattan. The middle daughter Gabrielle is a nursing student at the University of Washington, while also holding down a fulltime job. The youngest, Mara, is a sophomore studying chemistry at the University of Vermont.
Peter, we at NCDD want to acknowledge your studious acumen and talented trial skills. We thank you for sharing your love of DUI/DWI in the most infectiously optimistic yet serious way. Your contributions to NCDD are most appreciated. Friedrich Nietzsche said, "He who has a why to live for can bear almost any how." Your sacrifices and hard work for justice are a shining example of this. We are proud to serve alongside you.