Mike Nichols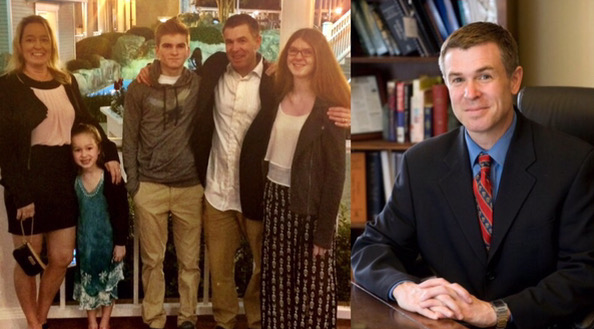 This week's NCDD Member in the Spotlight is Mike Nichols of East Lansing, Michigan. Mike was raised in northern Michigan. He graduated from Michigan State University, working his way through college as a broadcast journalist. He earned his law degree from Western Michigan University's Thomas M. Cooley Law School.
When he worked as a broadcast journalist, Mike had the privilege of covering trials, presidential debates (Clinton/Perot/Bush), presidential speeches, governors and the legislature. It was through this work that he decided he wanted to be in the arena, not covering it. He chose to become a lawyer so he could fight for a cause.
In addition to defending his clients at the highest level, he is also a professor of the DWI course at his alma mater, Thomas M. Cooley Law School. He is the author of the Michigan OWI Handbook for West Publishing. He also serves on the Controlled Substance Bench Book Committee for the Michigan Supreme Court State Court's Administrator's Office, which publishes reference materials for judges.
In addition to serving on the NCDD Forensic Science committee, he is a member of the National Association of Criminal Defense Lawyers (NACDL), the Criminal Defense Attorneys of Michigan, the American Civil Liberties Union (ACLU), the Michigan Association for Justice, the American Chemical Society, and his local bar associations. In 2018, he was honored with the prestigious Leo A. Farhat Outstanding Attorney Award. This award is presented by the Ingham County Bar Association to the member who has distinguished himself by manifesting exemplary character, integrity, judgment, and legal scholarship while adhering to and advancing the highest principles and traditions of the legal profession.
Mike's cases have far reaching effects. People v. Jabrocki led to the mandate of an uncertainty budget in blood testing. People v. Standhardt did the same for breath testing. Mike's efforts resulted in charges being dismissed against former State Representative Cindy Gamrat against the Attorney General.
When asked what his favorite part about being a lawyer is, Mike remarked: "You gotta' be the man. Every time. Your client has put his or her life in your hands. You have to own that and appreciate the privilege of that responsibility. It is very difficult. However, it is awe-inspiring." With that, his advice to new lawyers is, "Your client has put his or her life in your hands. You have to own that and appreciate the privilege of that responsibility. Getting a license is a license to get better. Get better every day."
Mike's grandfather was a Justice of the Peace in Washington County, Pennsylvania. His father worked in the auto industry, quality control. His mother is a Senior Vice President and underwriter for JP Morgan. In addition to his broadcast journalism career, his jobs range from dishwasher, gas station attendant to disc jockey.
Mike is married to his law partner, Wendy. They have been married since 2005. He has two kids in college and a 10-year-old. Mike's son Christian is a freshman at James Madison College at MSU. His oldest daughter Lauren is a double major in psychology and child development at Central Michigan University. Mike is a runner and also enjoys coaching his youngest daughter's baseball team.
When asked what the NCDD means to him, he replied: "This college means: excellence; education and teamwork. I am often inspired when I read or hear stories of wins and losses. When I hear from people looking to reach out for help in trial or hearing preparation. This is a stressful profession and hard work – but it is above all else – a calling. That is what I've learned in this college."
Mike Nichols has answered the calling in a most admirable way. He truly embodies the quote "Some people want it to happen, some wish it would happen, other make it happen." (Michael Jordan) The NCDD would like to thank you for all that you do.