Michael Rajek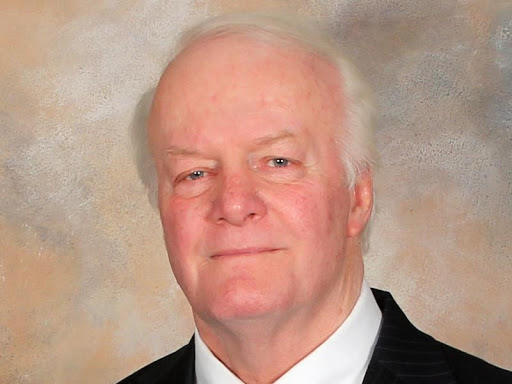 The NCDD's Member in the Spotlight is Michael Rajek of Eau Claire, Wisconsin. Michael was born and raised in Merrill, Wisconsin. He played four years of college football at the University of Wisconsin Eau Claire. He was a grad assistant to the University of Oklahoma football team, while attending law school there. He is a two time Wisconsin PGA pro-am golf champion. Michael wanted to be a lawyer ever since he was quite young and caddied for a prominent lawyer who was a friend of the family. His father and two brothers are dentists. His mother was a television advertising representative.
Michael has practiced law in Wisconsin for 39 years. After law school, he returned to Wisconsin and served Pierce County as a prosecutor for ten years. He is a Founding Member of the National College of DUI Defense (NCDD), as well as a member of the American Academy of Trial Attorneys (AATA), National Association of Criminal Defense Lawyers (NACDL), Wisconsin Federal Bar, and the Wisconsin Association of Criminal Defense Lawyers. He served as a former member of the Wisconsin Law Enforcement Standards Board. He is a lecturer for the Wisconsin Academy of Trial Lawyers and a special lecturer for the Arizona State University Law School.
One of Michael's favorite wins was a victorious defense of a college head coach on a DUI, which was the lead story on all the Twin Cities television stations. Michael's advice for new lawyers is "Just pay attention, be assertive, and never stop learning." Michael goes above and beyond the call of duty. In his quest of "the satisfaction of helping achieve justice for people," Michael paid an expert out of his own pocket when his client could not afford it. He remarked that it was the only way he could get the verdict his client deserved.
Michael and his wife have been married for 40 years with a daughter and a grandson on the way. His hobbies include golf (no longer competitive), Wisconsin Badgers football, and the Green Bay Packers. He enjoys sponsoring the Wisconsin-Eau Claire football golf outing and Champions dinner.
We at the NCDD thank you Michael for all your contributions to justice and mentoring others. Lou Holtz remarked "No one has ever drowned in sweat." Your championship drive and achievement, inspire us all.