Lenny Stamm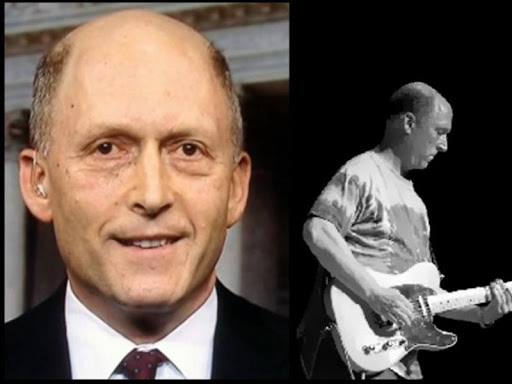 This week's Member in the Spotlight is Lenny Stamm of Greenbelt, Maryland. Lenny grew up in New Rochelle, New York. For four years he started as a goalie on the high school soccer team. Funny how life takes twists and turns, he was selected for the Program for Inquiry, Involvement and Independent Study (a gifted "school without walls" program) in which they made a visit to the United States Supreme Court barely arriving after it had just recessed only to return years later as the coauthor of some of the nation's most important DWI case briefs: Missouri v. McNeely, Melendez-Diaz v. Massachusetts, Bullcoming v. New Mexico. This gifted kid from New York grew up to become Maryland's most respected DWI/DUI lawyer earning the first annual Fred Bennett Zealous Advocacy Award by the Maryland Criminal Defense Attorney's Association (MCDAA). In October of this year, he was awarded the prestigious Legal Excellence Award for Advancement of Professional Competence by the Maryland Bar Foundation. For 12 years straight, he started and has put on the annual Maryland Criminal Defense Attorneys Association's Advanced DUI Defense Seminar, giving back to the Maryland bar and elevating its knowledge and practice level. The defense bar of Maryland is top rate and we can thank Lenny Stamm for his esteemed contributions. He also wrote the book. He is on his 8th volume of Maryland DUI Law.
So what peaked Lenny's interest in the law? A dream come true. Lenny's father was going to NYU night law school in 1955 but had to quit shortly after Lenny's birth that year. Little did he know that bundle of joy would fulfill his dreams and then some. Lenny earned his B.A. from Wesleyan University and ventured out on an interesting and rich path of varied life experiences before his dad suggested law school. Can Lenny relate to all people? You bet. Lenny has done everything from Olan Mills Photography phone solicitation, driving a daycare van and a taxi cab, cutting grass, selling chiropractic food supplements, being an insurance underwriter and assistant record buyer to playing guitar full-time in a rock band. Following his father's advice, Lenny graduated from the Catholic University Law School in Washington D.C. He interned for the DC Office of Consumer Protection, Maryland Court of Appeals Judge Rita Davidson, Prince George's County Circuit Court Judge Howard Chasanow and obtained a law clerkship with Horowitz, Oneglia, Goldstein, Foran and Parker to later work for and then partner with Alan Goldstein. They were involved in many high profile cases before Alan passed away with Lenny taking over the practice. Among these was the case of Lenny Bias, who died of a cocaine overdose shortly after his number one NBA draft pick by the Boston Celtics. Not too many people can say they literally dodged the bullet. Lucky for everyone and especially the legal community, Lenny survived a robbery shooting as he was walking the streets of DC in law school on a beer run. The bullet grazed a nerve and lodged in his neck. A 9 month pregnant woman witnessing the spectacle stopped her car and convinced Lenny to stop running after the shooter- still bleeding as he climbed in the back seat. In the high speed dash to the hospital, wouldn't you know they were stopped and the officer could not believe what was on his hands! Lenny was able to ID the shooter from a hospital gurney and the doctor mentioned it was just like Gunsmoke as he dropped the dislodged bullet in the pan! What does Lenny say about the experience looking back? "Life is precious and short, and we shouldn't take it for granted. Don't sweat the small stuff."
So often the "stuff" that matters is the toil, sweat and tears that are given with no remuneration. Lenny is a giver. He is a member of the National College for DUI Defense (General member 1999-2004), (Sustaining member 2004-05), (Regent since 2005 and current assistant Dean). He is also a member of the National Association of Criminal Defense Lawyers, a member of the Maryland Criminal Defense Attorneys' Association, a member of the Maryland Criminal Pattern Jury Instruction Committee, a member of the Maryland State Bar Association, a member of Prince George's County Bar Association, a member of the Montgomery County Bar Association, and a member of the American Civil Liberties Union and Amnesty International. Lenny is a frequent national speaker on DWI law and science by demand across the country and is very active and passionate about public defender training. In addition to his Maryland DUI textbook, he has published a number of articles in the Champion magazine (the magazine of the National Association of Criminal Defense Lawyers).
Lenny's DUI/DWI training goes without mention. He has received training on the overview of the Drug Recognition Expert (DRE) program, National Highway Safety Administration's (NHTSA) standardized field sobriety testing as both a practitioner and instructor, instruction on operation and maintenance for the Intoxilyzer 5000, and has attended the famed Borkenstein School for state experts as well as a 4 and half day course on gas chromatography.
In addition to the previously mentioned awards, Lenny has received the highest rating from Martindale-Hubbell – "AV Preeminent." He has also been listed in "Super Lawyers" and "Best Lawyers." Best Lawyer awarded Stamm "Lawyer of the Year" for 2015 in the area of DUI/DWI defense in the Washington, D.C. area. Because of his commitment to advocating for his clients, he also received the highest Avvo rating of a 10, which is considered "Superb."
You would think that Lenny spends all his time in his ivory tower of law to accomplish all that he does. However, his life outside the office is just as intense! In his free time Lenny is a guitar player in a blues and classic rock band that was formed in 1981. They are known as The Crimestoppers (www.thecrimestoppers.com). Bruce Springsteen's guitarist Nils Lofgren has even dropped by to play with them on set. Lenny met his wife Susan, of 30 years, through the keyboard player's girlfriend. Lenny enjoys running, and in classic Lenny style has taken it to the max finishing 5 marathons so far. He and Susan have 2 wonderful children: Michael who is a first year at Georgetown Law School, and Lauren who just graduated from Vassar.
Lenny can be described by those who know him as the embodiment of tolerance, open heartedness, and acceptance: all the traits of a true intellectual without even a hint of a character flaw. There are so many stories among our members of how when it got to the big leagues, the Supreme Court, Lenny was there to selflessly help and pave the path like no other. The National College is strong with Lenny Stamm at the helm and he guides the ship with a sound and steady hand and heart of wisdom and magnanimity for all. We at NCDD thank you Lenny for all you do and only wish one of these Presidents would see fit to put you on the Supreme Court! It would be most deserved.
In the wake of numerous pay for certificate specious "top lawyer" organizations and the unfortunate field of lawyer animosity resulting from an oversaturated market, Lenny lives up to the principles of William J.H. Boetcker. "Your greatness is measured by your kindness; your education and intellect by your modesty; your ignorance is betrayed by your suspicions and prejudices, and your real caliber is measured by the consideration and tolerance you have for others." Lenny never stoops to ignorance filled with suspicions and prejudices, he is always the classy advocate, wise teacher, and leader with welcome tolerance and encouragement for all. On behalf of all of us at NCDD, thank you Lenny. You are a true hero.