L. Scott Pejic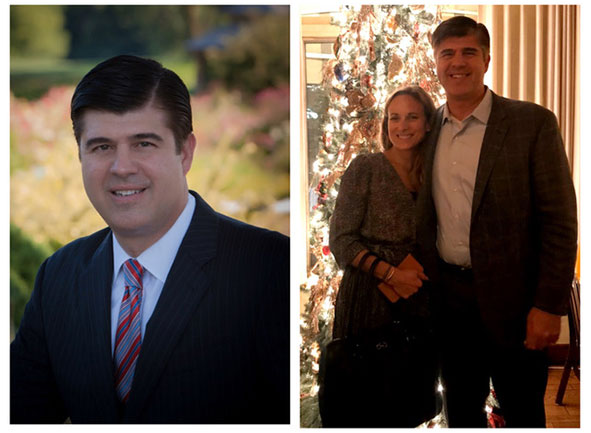 This week's NCDD Member in the Spotlight is L. "Scott" Pejic of Michigan City, Indiana. There are "lawyers' lawyers" and the lawyers whom politicians turn to. Both are highly respected and in a league of their own. L. Scott Pejic has been busy representing a LaPorte County councilman, as well as a Michigan City mayor's stepson, on top of handling his normal caseload. Scott became a lawyer because it is in his nature to speak out when something is wrong. He jests that "maybe it was watching too much A-Team or Equalizer as a child."
Scott was born in Boston, Massachusetts. Due to his father's work, he lived in Cherry Hill, New Jersey and Grosse Pointe, Michigan before settling down in Michigan City, Indiana. Before law school, he did manual labor jobs including landscaping, roofing, and working a seafood deli. While in law school, he worked as a law clerk for the local Circuit Court judge and the local bank trust department.
Scott enjoys practicing other types of criminal law cases, in addition to his OWI (operating while intoxicated) practice. Scott's favorite OWI case is both a felony and misdemeanor Not Guilty verdict for his client who accidentally hit a drunken man crossing the street. A witness in the trial testified that had Scott's client not hit him, she would have. Of course, a very difficult scenario for all, but justice was obtained through Scott's deft advocacy. Scott also relishes a self-defense murder Not Guilty where the accused was on an ankle monitor for another unrelated charge. As Scott puts it, "I appreciated this Not Guilty verdict because it validated the right to self-defense and that we as citizens are able to defend ourselves just like the police."
Scott's passion for justice bleeds into his volunteer work. He volunteers as the defense representative for the LaPorte County Problem Solving Court. When not working, Scott is a very busy family man! He and his wife have been married for 16 years and have five children (2 boys, 3 girls). All the children are involved in swimming, which he describes a home schedule that equates to "controlled chaos!" With the precious little spare time that Scott can carve out, he enjoys fishing in the creek for Steelhead.
Scott attributes his parents as being the biggest inspirations in his life. His father, a board-certified vascular, thoracic and general surgeon, moved to the United States after World War II from Belgrade (former Yugoslavia). He stressed hard work and taught Scott and his siblings to always appreciate how lucky they were to be Americans. Scott is very proud of the fact that his dad served two terms in Vietnam performing trauma surgery on the U.S.S. Repose. His mother has a doctorate in Nursing and was the director of a local mental health agency.
Scott's advice for new lawyers is, "First, Relax. This is a high-pressure job. It is not for everyone. If it is not for you, move on. As much as we want to help our clients and we may feel sorry for them, their problems are not our problems. Second, learn how to listen to your client. They know more about your case than you do. Third, never stop learning. And finally, always try to contribute to your SEP fund, 401(k) or Roth IRA!"
When asked what the NCDD means to him, Scott replied, "It is a privilege to be a member of NCDD. I cannot describe the amount of respect I have for NCDD. Since I have a background in science, I thought to myself, there has to be more to defending a DUI case. So, I started going to state CLE's on OWI and met some great people who turned me on to NCDD. I have always felt that it is more difficult to defend a misdemeanor OWI case (especially is test result comes into evidence) than a Murder case. That is why I love being part of NCDD, I truly feel everything I learn here can be parlayed into every other area of criminal defense." Scott, we are so grateful to have you among our ranks. Your dedication to country, family, community, and justice is inspiring.