Kirby Riffel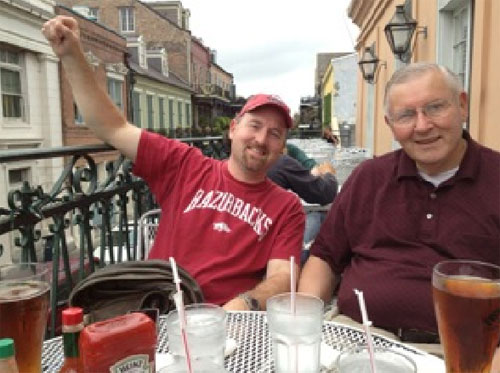 Everyday our National College for DUI Defense members are out in the trenches fighting for justice. Knowing a little something about our fellow heroes is inspiring to us all. Our first in an NCDD new series of "Members in the Spotlight" is Kirby Riffel of Pocahontas, Arkansas, a Founding Member of the NCDD.
Interesting fact, Kirby was a senior at Little Rock Central High School the year of the nationally famous desegregation crisis. He started at the University of Miami and finished at the University of Arkansas, a psychology major.  He joined the Army and decided to go to law school.  He was a lieutenant at Ft. Campbell, Kentucky in the air mobile tank company .  While at the University of Arkansas  School of Law he was on law review, a member of Blue Key and student body president.  He joined an insurance defense law firm in Memphis for 4 years and turned down partnership to move back to the sleepy town of Pocahontas, Arkansas  to start his own practice.
He won six straight rape jury trials and six straight murder jury trials before dipping his hand into DWI defense to never look back. In Pocahontas, he has been involved with  the American Cancer Society, United Way, Bluff City canoe club, local tennis association, country club and served as president of the Rotary Club. He and his wife were Arkansas' state mixed doubles champion tennis team.  He has taught law three times in the Ukraine by invitation, first with the ABA and the latter two by invitation of law schools. Not only is he a Founding Member of the National College of DUI Defense, he also founded the Arkansas DWI Defense network.
An interesting tidbit is that the sitcom Designing Women literally wrote Kirby (by name) into the script 3 episodes after Kirby did some outstanding legal work for Linda Bloodworth's uncles in Poplar Bluff, Mo. Anyone who knows Kirby knows his wicked sense of humor and voracious appetite for reading. He is truly a hero among us, always wearing a smile and lending a helping, strong hand. (Picture of Kirby in New Orleans with his son)