Kim Benjamin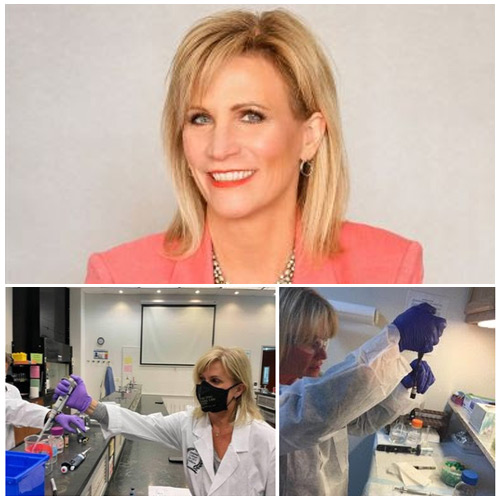 The NCDD Member in the Spotlight is Kimberly Benjamin of Belton, Missouri. Kim has been practicing criminal defense for over 25 years. On top of her practice, Kim has committed herself to teaching trial skills as a faculty member of the Gerry Spence Trial Lawyers College (TLC). She was born in Sacramento, California and was adopted by parents who were unable to have children of their own. Her father (an artist- illustrator) was in the US Air Force, which led her family to travel to Alaska, Virginia, and Washington D.C., before he retired and they settled in her mother's(a homemaker) hometown of Harrisonville, Missouri.
Kim's enjoyment of the television drama "LA Law" attracted her to the law. She grew up, like many, in the Midwest with little insight into the American criminal justice system and the belief that the police and prosecutors were the "good guys", as portrayed on TV. When she became a public defender in Kansas City, the illusion dispelled. She found her calling in following her huge heart to help the downtrodden and forgotten.
Kim graduated from Mizzou with dual degrees in Political Science and Speech Communication. She studied law at the George Washington University School of Law, serving as the Notes Editor for the Intellectual Property Law Journal while also working at the Pentagon.
Aside from the NCDD, Kim is also a faculty member for the Gerry Spence Trial Lawyers College, which she attended as a student in 2000, and is a member and past President of the Missouri Association of Criminal Defense Lawyers (MACDL), where she is the chair of the Missouri Bar's annual DWI seminar. She was honored with the Women's Litigation award by Missouri Lawyers Weekly, and the Atticus Finch Award by the MACDL.
Kim's favorite wins are her jury trials where she encourages her clients to reject bad offers. In a big "shaken baby syndrome" acquittal, the Judge pronounced it was the best defense lawyering he had every experienced in his courtroom. Simply put, she is magic with jurors.
While not working, Kim is an avid Kansas City Chiefs fan. She has been a season ticket holder for 18 years. Aside from the Chiefs, she enjoys reading, attending live theater, movies, and spending time with friends and her parents who still live nearby.
When asked about the NCDD, Kim expressed appreciation for the education she has received, but mostly appreciates the community and relationships. On describing beauty, Frances Bacon said "The best part of beauty is that which no picture can express." Kim Benjamin is not only beautiful inside an out, until you have met her, you literally can't comprehend what an amazing dynamic lawyer she is. It is beyond description. Luckily for the NCDD, she is one of our yearly Serious Science Instructors. Thank you Kim for all that you do. You are a rockstar and we at the NCDD thank you for sharing your talents with us.