John Menzel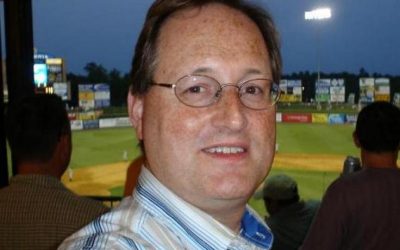 This week's Member in the Spotlight is John Menzel of Point Pleasant, New Jersey. After graduating with his B.A. from Monmouth College, John was working for an investment firm on Madison Avenue in New York City when he decided to go to law school at nights. He graduated with his Juris Doctorate from New York Law School in 1984. After winning his first drunk driving case in 1987, John decided to concentrate his practice of law exclusively to drunk driving defense. Early on, he earned the nickname "Motion Menzel" by the judges he practiced before, as well as their respect. John's work ethic is ferocious. On top of a very demanding practice (of which he has appeared in more than 300 courts in all of New Jersey's 21 counties) he has argued over 100 appeals and has lectured on DWI at 153 seminars across the country. His technical writing background also lends expertise to his writings, including in the New Jersey Law Journal.
John's cases boast immense legal capital. The famous Chun (2008) case established necessary conditions before a breath test can be admitted. In Cummings (2005), the Court declared "preponderance of the evidence" in a specimen refusal case unconstitutional. Farrell (1999) still exists as the leading case in New Jersey on speedy trial and DWIs. John's eloquence in brilliantly arguing the law on Chun can be seen here: http://www.dwi1dwi.com/StateVsJaneChun.wmv
John has attended every NCDD summer session since 1998, among many other winter, Las Vegas and MSE sessions. He is a sustaining member of the NCDD, as well as the NCDD state delegate for New Jersey. He is board certified in DUI Defense by the NCDD. He is also a member of the National Association of Criminal Defense Lawyers, American Bar Association, Association of Criminal Defense Attorneys of New Jersey, New Jersey State Bar Association, Mercer County Bar Association, Monmouth County Bar Association, Ocean County Bar Association, and the New Jersey Association of Forensic Scientists. Thankfully for the citizens of New Jersey, John chairs the Municipal Court Practice Session as a trustee of the New Jersey State Bar Association which oversees proposed legislation. Under his tenure, a law requiring videotaping of DWI arrests has just gone into effect. He has been recognized as a Super Lawyer the last 4-5 years and was recently given special recognition by the Veterans of Foreign Wars for his volunteer work
A divorced father of five, he most enjoys activities such as movies and bowling with his children. His youngest son plays tennis and baseball and he tries to catch all the matches and games he can. A true family man, John lives for the values of home and hearth outside work.
When asked what he most enjoys about practicing law, he said, "helping clients through difficult times, teaching lawyers how to better represent their clients, and crossing examining police officers." John, you have certainly proven yourself the expert at all three. We at NCDD are proud of your work and extol your dedication and values. Thank you for everything you do.