John Hunsucker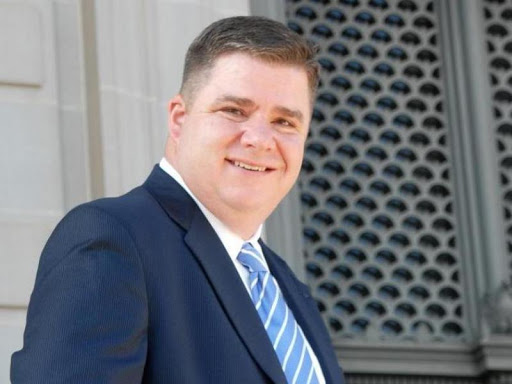 This week's member in the spotlight is John Hunsucker of Oklahoma City, Oklahoma.John was born in Tulsa, Oklahoma and thirty days later his military family moved to Germany. With his father in the army, he "pretty much lived all over the world." At 15, his father retired and he came back to Oklahoma. John worked many interesting jobs including as an EMT, funeral embalmer, ship hand on a 150 foot two-masted schooner which sailed all over New England, in restaurant management, a District Executive with the Boy Scouts of America, and in a juvenile rehabilitation program called Vision Quest in Pennsylvania. Through all this, he eventually obtained his Bachelor's from the University of Oklahoma, and went on to graduate from the Oklahoma City University School of Law. John originally planned on tax law, but after interning with the Public Defender's office he found his calling in criminal law. Before focusing on DUI, he served as an assistant district attorney. John has flourished as a natural businessman. He has grown his business to 4 associates (trained 5 others) and is celebrating the recent ribbon cutting of his gorgeous multimillion dollar, multilevel office building of Art Deco design which conforms to the architecture of the historic Film Row district in Oklahoma City.
Also quite the scholar, he has authored and co-authored 18 publications on DUI defense including: Oklahoma DUI Defense: The Law and Practice (Lawyers & Judges Publishing 2008), The Oklahoma DUI Survival Guide (Whitehall Publishing 2007), The Oklahoma DUI Survival Guide, 2nd Edition (Whitehall Publishing 2010), The Georgia DUI Survival Guide (Whitehall Publishing 2009), and finally The Minnesota DWI Survival Guide (Whitehall Publishing 2010). His academic prowess even earned him a stint as an adjunct professor at Northeast State University on Homeland Security and Terrorism. His credentials on DUI include training on the National Highway Safety Administration's (NHTSA) standardized field sobriety as a practitioner and an instructor. He is also an operator and maintenance specialist of the Intoxilyzer 5000 (owning 12) and has an Intoxilyzer 8000.
He lectures on DUI across the country and lends his legal expertise to Court TV. John is a sustaining member of the NCDD, director and sustaining member of the Oklahoma Criminal Defense Lawyers Association, member of the National Association of Criminal Defense Lawyers, and is a Fellow with the Litigation Council of America. Some of the honors bestowed upon him include his firm's AVVO rating of a 10, being recognized by the Daily Oklahoman Readers Choice as the Best DUI Attorney (2012-2014), inclusion in Super Lawyers (2006-2014), and the Best Lawyers Lawyer of the Year Award for 2014.
John's successful approach to law is premised on "It isn't about the lawyer or his ego but achieving what the clients want." Well, many juries have pronounced their want by rewarding John and his clients with Not Guilty'. His favorite win was an operation case where he turned the state's public service announcement of "You Drink, You Drive…You Go to Jail" on its head. John's resilience knows no bounds. John and Bruce Edge attacked the Oklahoma's ALR practices in a class action lawsuit seeking to expunge thousands of DUIs dating 2008- 2013 on a defective affidavit illegality. The suit has been certified and is pending.
John not only leads with force in his work, but is a very busy man at home. He and his wife Lauri have been married for 17 years and have three children. They give back to their community through several local charitable events including sponsoring the drag boat "Woody" in the Lucas Oil Drag Boat Series. They are active in the Central Oklahoma Parrothead Club and when not on the sidelines of his kids' competitive cheer, tennis, basketball and hockey games, John is a semiprofessional photographer. He has displayed his photography by invitation at several different arts festivals. Their family sails the British Virgin Islands or islands of Europe every 12-18 months.
John, we at NCDD are proud to serve alongside you. Your humility and humbleness to all is of the strong reservedness that would make George Washington proud. You are a true force with true striking class. We honor your brilliance and hard work ethic. We at NCDD thank you for all you do.