John Eastland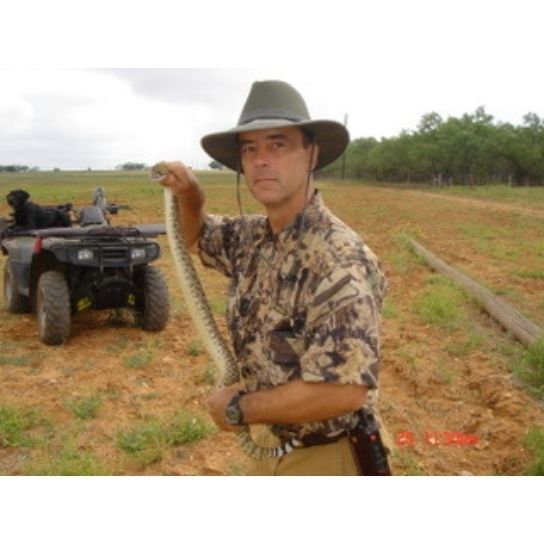 The NCDD Member in the Spotlight is John Eastland of Tyler, Texas (east Texas). John has been practicing criminal defense for over 35 years, the last 13 years of which he exclusively represents citizens accused of DWI. John has a unique Texas heritage. His mother's great, great grandfather was brother to Texas Founding Father Sam Houston. He can trace his Texas roots back five generations in Texas. John sees his clients as community. He said, "They all become my friends." No doubt, the people of Tyler, Texas love him, as do we.
John was drawn to the law because he saw his father, who owned Eastland's Department Stores, fear financial ruin from attorney's fees over litigation involving his stores. John vowed that would never happen to him. It also came natural to him as he grew up fighting whenever he saw a bully take advantage of a situation from elementary through high school. Courage is a prominent trait of John. His slogan is "Don't get bit twice" with a picture of him holding a live rattlesnake on his website, johneastlandlaw.com.
John graduated from Harding University with a double major in Accounting and Marketing. While there, he was on the college swim team for four years which required workouts of swimming over six miles per day. In part, this contributed to his 'never stop, never give up' attitude. He spent several years working as an accountant before he went on to law school at the South Texas College of Law in Houston. Outside of his education, he has resided in Tyler, Texas. When asked if he has spent his entire life in Tyler, he proudly responds "Not yet!"
In addition to the NCDD, he is a member of the DUI Defense Lawyers Association, Smith County Criminal Defense Lawyers Association (twice past president), Texas Criminal Defense Lawyers Association (DWI Resource Committee and speaker on DWI issues) and the State Bar of Texas. He has received training on the NHTSA SFST(s) as both a practitioner and instructor, NHTSA DRE, the Intoxylizer, and gas chromatography (both Axion Labs and NCDD Serious Science). He has been named a Super Lawyer and two district judges have recently certified him to testify as an expert in DWI.
One of John's favorite Not Guilty(s) was an extremely challenging case where his client had urinated several times during the DWI investigation. He implored the jury to find her guilty of incontinence, not intoxication! John's advice to new lawyers is "Find what you like to do and do it with gusto!"
When not working, John's hobbies include family, church, hunting, fishing, and cooking. He and his wife have two grown children and three grandchildren. Faith is particularly important to him. He serves as one of eight elders at his church.
John is a shining example of dedication to faith, folks and family. When asked about the NCDD, he emphasizes the education, support and camaraderie. It was Robert Frost that said, "Freedom lies in being bold." Your clients are lucky to have you. We, at the NCDD, also count you as a blessing and inspiration.
Written by Mimi Coffey