George Bianchi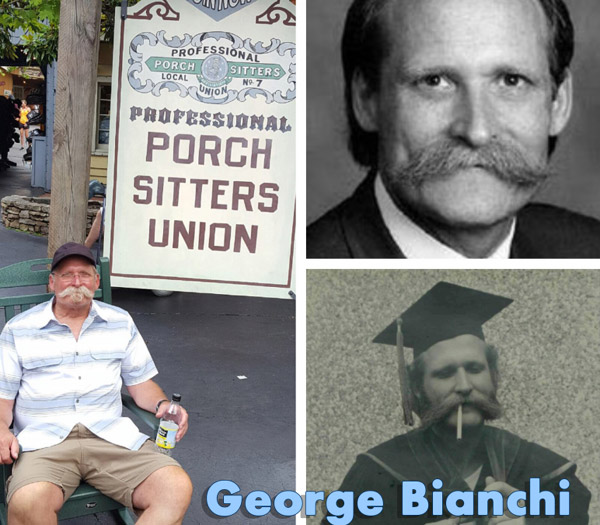 The National College of DUI Defense's (NCDD) Member in the Spotlight is George Bianchi of Seattle, Washington. George has practiced law for 33 years. In this time period, he has risen to the top of his field by serving as President of the Washington Foundation for Criminal Justice (WFCJ) and as the Dean of the NCDD, among a list of many other service positions. In 2013, the Washington Association of Criminal Defense Lawyers (WACDL) honored him with the President's Award. That same year, the Washington Foundation for Criminal Justice (WFCJ) presented him with a special award for his "Tireless Leadership, Courage, Integrity, and Command of the Law". In addition to serving his fellow colleagues in the pursuit of justice, he has served the City of Seattle on a panel responsible for reviewing public defense services and assigned contracts. His well respected published works include chapters in Drunk Driving Defense by Lawrence Taylor and Inside the Minds: Understanding DUI Scientific Evidence.
George's Italian grandfather, a barber, immigrated to Seattle and instilled in George the value of hard work. Raised in the tight knit Italian community known as "Garlic Gulch", George's father, Al Bianchi, was a "larger than life" prominent attorney who practiced both personal injury and criminal law. His mother, a 5'1" red headed Norwegian with a college degree, sacrificed a career in banking to raise George and his sister. A strong willed force, she advocated women's rights before Gloria Steinem's collective movement. Both of George's parents inspired his ambitious resolve. His mother taught him "If you strongly believe in something, NEVER give up". His father demanded excellence, refusing to hire him fresh out of law school remarking "I can't afford for you to learn at my clients' expense."
George's road to law school is noteworthy. He worked jobs as an iron worker, bartender, and valet at the horse track while shuttling in between Seattle, Maui, and Mazatlan, Mexico (where his parents owned a vacation home). In true Italian style, his father's close friends, Vito Santoro of Vito's Restaurant and Victor Rosellini of Rosellini's Restaurant intervened amidst George's adventures and promised to bankroll him in the restaurant business if he would get a college degree. With years of attending the University of Washington in Seattle under his belt, he graduated from Gonzaga University with a business degree in personnel management. While at Gonzaga, yet another mentor promised him a mediator/arbitrator job if he graduated law school. George graduated from his father's alma mater, Gonzaga University School of Law, but his mentor and "in" for a job passed away. With George's father Al's help, George started prosecuting in the King's County Prosecutor's Office. After gaining trial experience, his father hired him and they practiced together until his death in 2005. George's advice to new lawyers is: "Find someone to mentor you, because law school does not really teach you how to be an attorney." Al would be proud. George's knowledge of the law, rules, and rule-making, has earned him a reputation as a scrupulous savant. He has an encyclopedic recall of case law that judges rely on (whose effect is combined with years of honest candor) and his gift with rules is no secret. You can basically thank George for the NCDD's bylaws. It takes more than a shrewd advocate to have a jury come back with a Guilty verdict and the Judge set is aside (his favorite win occurring last year for a former Louisiana cop). The key to champion representation is the heart behind the skill. George's favorite thing about being a lawyer: "helping people in their time of need."
Impressively, George balanced running his practice alongside being the sole, custodial parent of his two children, starting at ages 5 and 7. Nicole and Beau are now grown. Nicole lives in Las Vegas. Beau has a business with George. George is also blessed with a daughter, Talia, who is a freshman at the University of Washington at Seattle. He describes his favorite down time as "I go out in my boat, drink beer and act like I'm fishing." He does say he is down to two boats for now. The love of his life is Judy Frounfelter. They have recently been enjoying trips to Italy, where George has been able to discover Italian roots in Florence.
It was Winston Churchill who said, "We make a living by what we get, but we make a life by what we give." We, at the NCDD, thank you George for all that you have given in the pursuit of excellence elevating our craft, for your continued years of service to your colleagues and clients, your continued contributions to the NCDD Board and service on the NCDD Foundation in mentoring new lawyers through scholarships. We also have to add that we love your devilishly handsome Lorax moustache!