Fred Slone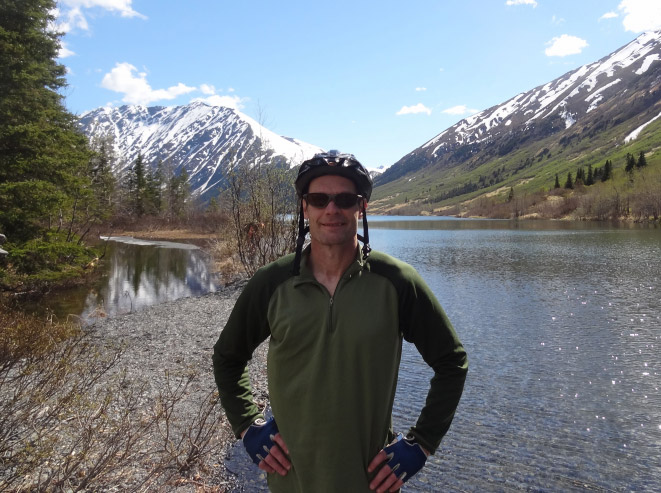 Fred Slone, DUI defense attorney, has been practicing law in Alaska since 1983.
Fred grew up in the North Dakota, and attended law school in Albany, New York. Between his last two years of law school he took a summer intern job in Anchorage, fell in love with the area, and returned to Alaska as soon as he graduated law school.
Started practicing both civil and criminal law, but focused on DUI defense the past 20 years. It is a field in which people from all walks find themselves in need of help.
The law firm, Kasmar and Slone, was started in 1987. Fred's partner practices business and real estate law. Fred has one associate who works DUI defense. Dawn, Fred's principal legal assistant, has worked with Fred since the firm started more than 25 years ago.
One of his more interesting cases is State v. Campbell, 198 P.3d 1170 (Alaska App. 2008). In that case an officer attempted to conduct a stop of a client, for failure to have headlights activated. The officer mistakenly thought that headlights were required, but the law did not require headlights for another 15 minutes. The client did not stop; instead driving across a department store parking lot, with the officer pursuing with overhead lights and siren on. The client then drove over a curb, across four lanes of traffic, and over the curb on the other side of the street where his van came to a stop on the sidewalk. The client then jumped out, pulled some boards off a fence and ran through the fence to the yard of a resident, who tackled the client until the police arrived in pursuit. The client was charged with felony eluding, DUI, criminal mischief, and resisting arrest. The court ultimately held that the client's illegal actions in attempting to elude would be suppressed, since the client's actions stemmed from the officer's illegal attempt to stop the client. All charges were dismissed. The decision necessarily rested on the search and seizure clause of the Alaska Constitution
Fred's passion for many years was playing and coaching rugby. To stay connected with youth in the community, Fred has coached football at the same high school for the past 18 years.
Kristin, Fred's wife of over 25 years, is a polar bear research biologist (and former rugby player). She has, at times, allowed Fred to help in her field season, traveling in helicopters over the pack ice to locate bears to study and record. It is an unforgettable experience. Fred has two sons, in their early 20s, both of whom currently live in Anchorage.
In the summers, Fred and his wife love to hike and mountain bike in the stunning mountain trails of the Kenai Peninsula, just south of Anchorage.