Doug Wells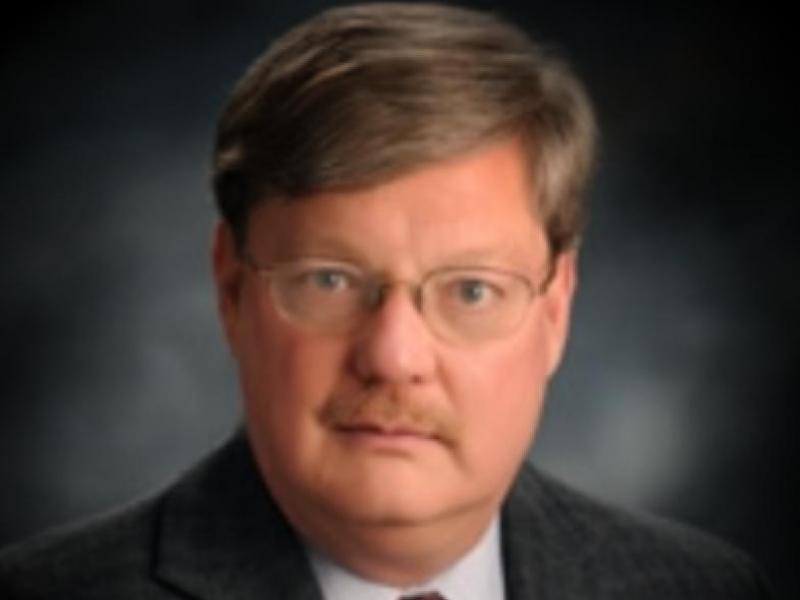 The National College of DUI Defense's Member in the Spotlight is Douglas Wells of Topeka, Kansas. Doug has practiced law for over 35 years. He was born with law in his blood. His father was an attorney and judge. His mother was a district court clerk until she retired. Doug graduated from Kansas University and received his law degree from Washburn Law School. Doug is a hometown guy: born, bred and completely dedicated to his roots. He has spent his entire life in Topeka, with the exception of one year in Japan and his 4 years as a student at Kansas University in Lawrence, Kansas. Walter Payton said it best, "If you forget your roots, you've lost sight of everything." Not only has Doug honored his roots, he lives to serve them. When asked why he became a lawyer, he responded that after excelling in high school debate and forensics, "I began to realize that all people did not get an equal opportunity at success. People need an advocate. While I cannot help everyone, I can do my share." Doug has done more than his share. Doug's resume of giving back is quite impressive. He has served as President of the Kansas Association of Criminal Defense Lawyers for 3 years, and served on their Board of Governors for ten years. As a high mark of esteem among his colleagues, Doug was the only DUI defense attorney appointed by the Kansas Bar Association to serve on the Kansas DUI Commission, which functions to review and modify Kansas DUI laws. In addition to affecting the DUI landscape for the betterment of all of Kansas citizens, Doug has also dedicated vast amounts of his time to teaching young law students as an Adjunct Professor of Trial Advocacy at Washburn Law School. His other professional associations include the Kansas Association for Justice, the American Bar Association, the Kansas Bar Association, the Topeka Bar Association, and he served as the 2004-2005 President of the Third Judicial District of Criminal Defense Attorneys.
Doug started focusing on DUI law exclusively the past 15 years. His training includes courses in the Intoxilyzer 5000 & 8000, National Highway Traffic Safety Administration (NHTSA) Standardized Field Sobriety Testing as both a Student and Instructor, and forensic blood and urine testing. He has served the National College of DUI Defense as a Kansas Delegate, Sustaining Member, and taught as Faculty since 2013. In addition to numerous lectures on DUI, he is also published in the Kansas Bar Association Criminal Law Handbook, 4th edition, as well as The Defense Never Rests. He holds the highest ranking with Martindale Hubbell and AVVO, in addition to being named a Kansas Super Lawyer the past 8 years. Some of Doug's major contributions to jurisprudence include his cases that established a DUI suspect cannot be incarcerated for even 8 hours without bail, post driving consumption of alcohol must be considered in probable cause to arrest for DUI, and suppression of blood tests where the blood was not properly collected and preserved.
So what advice does a Generalissimo of the law have for new lawyers? Doug's pearls of wisdom: "Respect other lawyers until they cause you to lose respect for them, even if you disagree with their legal position. Keep your word; once you are shown to be dishonest, you will lose respect that it has taken you a long time to build. When you can pay a person a compliment, do it. You should never take or manage a case with an acceptance that you will lose. You should always try to win. Keep yourself educated about the law, legal techniques, the science of your practice, and the personalities involved in your cases. Work hard; there is no substitute."
In Doug's off hours, he is an avid supporter of local sports teams, including Kansas University, the Kansas City Royals, and the Kansas City Chiefs. He is very recognizable at NCDD conferences happily sporting a Kansas Jayhawk shirt. He has been married to his wife Jeanine for 34 years. They have two children and seven grandchildren. He enjoys giving back to his community by sponsoring both local softball teams and golf tournaments. In addition, he cosponsors Recycled Rides, where students and professionals gather at Washburn Tech to repair wrecked cars donated by insurance companies to give to needy people.
When asked to describe what NCDD means to him, Doug said "I have been a member since 1997. You never stand alone. In the world of DUI defense, it seems that we are beaten up time after time. Whether it be prosecutors, the legislature or the courts, there is little sympathy for our clients or their rights. Knowing that members of NCDD all experience this and gladly share ideas on how we can make it better for our clients and ourselves is immeasurably helpful. I am honored to be a member of NCDD." Doug, it is we, the NCDD, who are honored to associate with you. Thank you for your class, contributions and wisdom. "Great leaders don't set out to be a leader… They set out to make a difference. It's never about the role- always about the goal." You define this and inspire us all. The NCDD thanks you Doug Wells for all that you do.