David S. Katz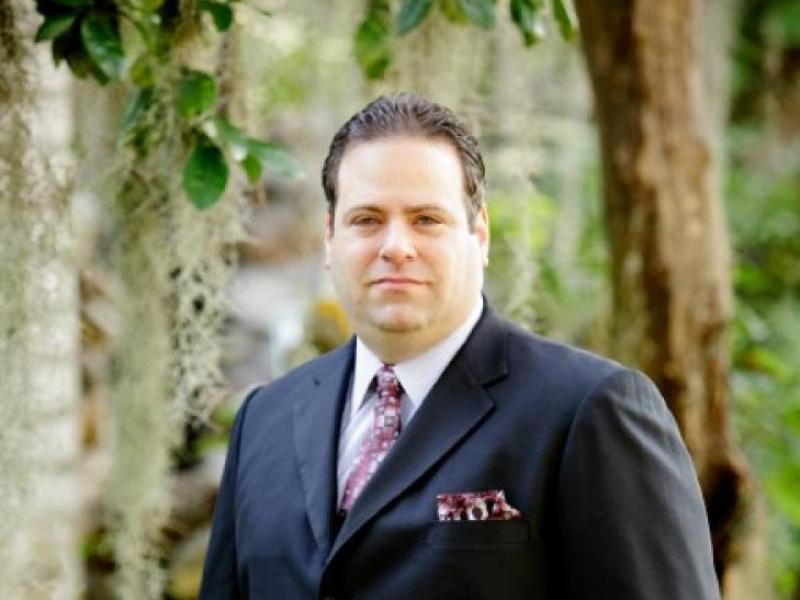 This week's member in the spotlight is David S. Katz of Orlando, Florida. David was raised in New Jersey and has spent his entire adult life in central Florida. David has an Associates of Occupational Sciences in Culinary Arts – Summa Cum Laude, a Bachelors of Science in Food Service Management, Summa Cum Laude, both from Johnson & Wales University and a Juris Doctorate – Summa Cum Laude from Barry University, School of Law.
Interesting to note, after graduating college, David became a chef and successfully owned and operated two restaurants in Gainesville and Altamonte. So it is no surprise his hobby is cooking and trying new restaurants.
David, as a former prosecutor set a high ethical bar. He was instrumental in reopening closed Florida cases when problems came to light on the Intoxilyzer 8000. A short time after 9/11, while selecting a jury, he was successful in convincing a judge to strike the entire jury panel because it became clear the defendant, a young man of Arabic descent, would not get a fair trial.
David and his partner James Phillips have seven associates at their firm. With the exception of only one associate leaving to work with a father in law, all trained associates remain. His excellent management and legal skills has earned his firm the Client's Choice award four years in a row as well as the Martindale Hubbel's Client Distinction award the last two years.
He is a sustaining Member of the NCDD and Board Certified in DUI Defense. David has authored and co-authored five books on DUI Defense and speaks on DUI across the country. David is a member of The National Trial Lawyers, National Association of Criminal Defense Lawyers, Florida Association of Criminal Defense Lawyers, American Bar Association, and the Florida Bar Association.
David also serves his community on the Board of Directors of Dancing For Diabetes. During his tenure, he has quadrupled their donations through fundraising. In the little free time that David has, he enjoys spending time with his wife and four children. He also coaches for his children's little league and flag football teams.
David, your high character and fervent focus on justice is inspiring. We at NCDD are honored to know and work alongside you.