Carleton Penn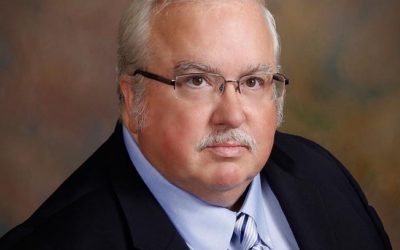 The National College of DUI Defense's Member in the Spotlight is Carleton Penn III of Fairfax, Virginia. As a third generation attorney, Carleton says he went into the practice of law to help people.
Carleton was born and raised in Leesburg, VA, where his father worked as an attorney and later a judge while his mother worked as a teacher, homemaker, and office manager. Carleton worked many jobs before becoming an attorney, one of which was working as a checker at a local Safeway store. He says this job helped him develop valuable skills to relate to and communicate effectively with many different types of people. He once worked a summer job with a local construction supply company where he helped deliver building supplies throughout the Washington, D.C. area. As a senior in college, Carleton had more education, with the exception of the comptroller, than any other employee. A favorite memory of his before he was an attorney, was while working here. When a bill collector came to the company's parking area to take a pay check from one of his coworkers, Carleton told the boss to advise the bill collector he was on private property and would be arrested for trespassing if he did not leave immediately. This gave him much respect and appreciation by his co-workers. After graduating from law school, he had to move as he could not work for any firm in Leesburg as it would pose a conflict with his dad who was a judge; Carleton moved to Fairfax, VA, where he lived for 18 years until his father retired.
In addition to the National College of DUI Defense, Carleton is a member of several bar associations including the Fairfax and Loudoun Bar Associations, the Virginia State Bar, the Virginia Criminal Defense Attorneys Association, and the Virginia Trial Lawyers Association. He is well-versed in many aspects of DUI defense and criminal/traffic defense in general.
Carleton has been married to Renee for 22 years. They have a son CP', who is in high school. Carleton's hobbies include joining and working with the Fairfax Volunteer Fire Department where he is a Life Member and received awards from that Department for Most Training Hours and Most Riding Hours. For relaxation, and as a testament to his caring and nurturing personality, he enjoys feeding and watching the neighborhood birds and his pet "critters". Pictured here is one of his pals "Roxey and this year's chillens". Anyone that knows Carleton knows that caring for animals is a true passion of his. It was Arthur Schopenhauer who said, "Compassion for animals is intimately associated with goodness of character, and it may be confidently asserted that he who is cruel to animals cannot be a good man."
His advice for new lawyers is to "listen to your clients, fulfill their needs, and do what is best for them." When asked about his favorite win as an attorney, he couldn't narrow it down to one and said, "When the client is happy, I'm happy." Much of this is credited to some of the influential people in his life, which include his parents, his grandmother, and fellow attorneys.
When asked what the NCDD means to him he replied, "NCDD represents the epitome of DWI Defense Attorneys with are an incredible reserve of resources available to teach others; I have always learned from their seminars, lectures and socializing."
We at the NCDD thank you Carleton for your commitment to justice and impeccable service.